Six Gold Nuggets and a Whole Lot of Upside Potential for MRR in the Pilbara
PUBLISHED: 17-01-2018 10:00 a.m.
Gold in the Pilbara has been one of the major mining news stories over the past six months. That's all thanks to the rise of companies such as Novo Resources Corp, Haoma Mining NL and Artemis Resources Ltd that have all recently announced landmark gold discoveries in surface conglomerate horizons in the Pilbara.
One company that hopes to follow suit is MinRex Resources Limited (ASX:MRR), which plans to acquire a 70% stake in five highly-prospective exploration licences in WA's East Pilbara region.
The tenements to be acquired are highly prospective as they border licences controlled by the $475.4 million capped Novo Resources Corp (TSX-V:NVO) and the $43 million capped Haoma Mining (ASX:HAO), as well as the tenements of renowned prospector Mark Creasy.
You may have heard of Mr Creasey, he's the 72-year-old mining veteran and BRW rich lister who is on a continuous hunt for the next big mining deal.
We'll talk a little bit more about Mr Creasey shortly, suffice to say he is a man on a mission and he sees something positive in the current hunt for Pilbara gold.
MRR should be pleased with their proposed stake in this region.
Aside from bordering Mr Creasey's holdings, a recent site inspection of its East Pilbara licences has turned up six gold nuggets totalling 22.7 grams.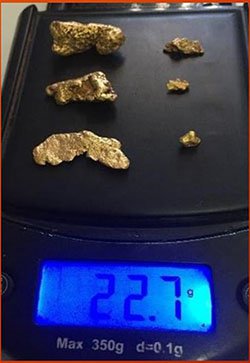 The nuggets have been recovered from its P45/3040 tenement, one of two tenements comprising the company's Marble Bar project.
It should be noted here that this company is in its early stages and investors should seek professional financial advice if considering this stock for their portfolio.
Additional rock chip samples were collected from the second Marble Bar tenement, P45/3039. These samples are being sent to Perth for geological interpretation and chemical analysis. The field team were targeting the basal part of a conglomerate along strike from gold occurrences on the adjacent Haoma Mining tenements.
These conglomerates were identified to be part of the Mt Roe Basalt — the basal part of the Fortescue Group.
Further information about these rock chips are due in the coming weeks and will be reported along with the assay results.
In fact, there should be a good deal of news flow to come from all three of MRR's project areas and five tenements as it continues to show potential for conglomerate and orogenic gold systems.
What can we expect from MRR in 2018? Well, quite a bit actually:
Assay Rock Chips from 2017 Due Diligence field evaluation
Historical Data Compilation
Target Generation

Mapping

Surface Sampling

Prospecting

Drilling – depending on results

With the likes of Artemis (ASX:ARV) in its corner as a strategic partner — helping to fund the acquisition of the Pilbara sites via a $250,000 cash injection — MRR is moving quickly to gain a strong foothold in the Pilbara region.
There's plenty of news to come from this budding gold explorer, so let's catch up with...

MinRex Resources
ASX:MRR
We first introduced you to MinRex Resources (ASX:MRR) in November 2017 with the article, ASX Junior Joins Pilbara Gold Rush .
On the day the article was published, the company announced that it was proposing to acquire a 70% stake in five highly-prospective exploration licences in WA's East Pilbara region.
MRR's East Pilbara projects are situated in the Hamersley Basin, as seen on the map below.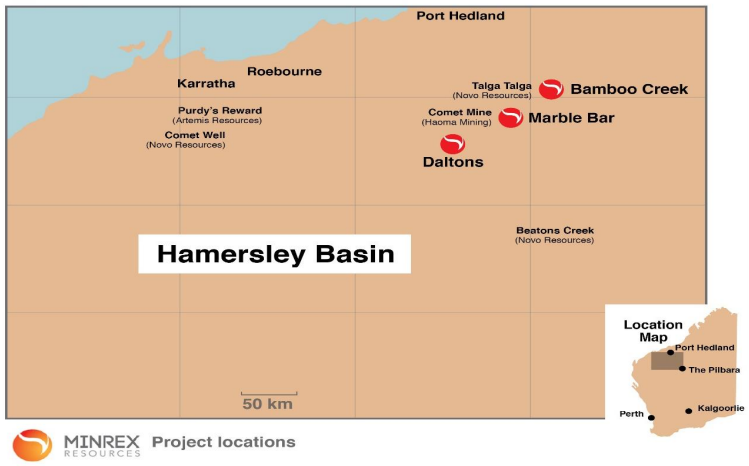 What is significant here, is MRR's proximity to Port Hedland to the north as well as the nearby projects of Novo Resources, the $150 million capped Artemis Resources, and Haoma Mining.
As mentioned above, Artemis injected $250,000 into MRR as part of a $750,000 placement to fund the acquisition of the Pilbara sites. At the time of the acquisition, Artemis Chairman David Lenigas referred to the investments as "highly strategic as the ground that MRR is acquiring is in the heart of the Pilbara conglomerate gold prospective region."
Interestingly, we called ARV late in 2016 when its share price were sitting at around 2.0 cents per share, which is now trading at 23.5 cents. We are hoping for similar results from MRR...
Past performance is not necessarily indicative of future results. As part of the due diligence process, clients must consider all factors over and above the past performance of the product. Clients should not engage with a product solely on it past performance.
Part of the attraction for ARV would have been the presence of Mt Roe Basalt within MRR's Marble Bar project. This could be significant in terms of gold potential as the Mt Roe Basalt is a volcanic rock formation in the Pilbara's Fortescue Basin which is known to host gold mineralisation as well as copper, zinc and uranium.
What may also have attracted ARV is this conglomerate gold mineralisation can be compared to South Africa's Witwatersrand Basin (The Wits), the largest gold producing district in the world and believed to hostsimilar gold bearing conglomerates as the Fortescue Group of Australia.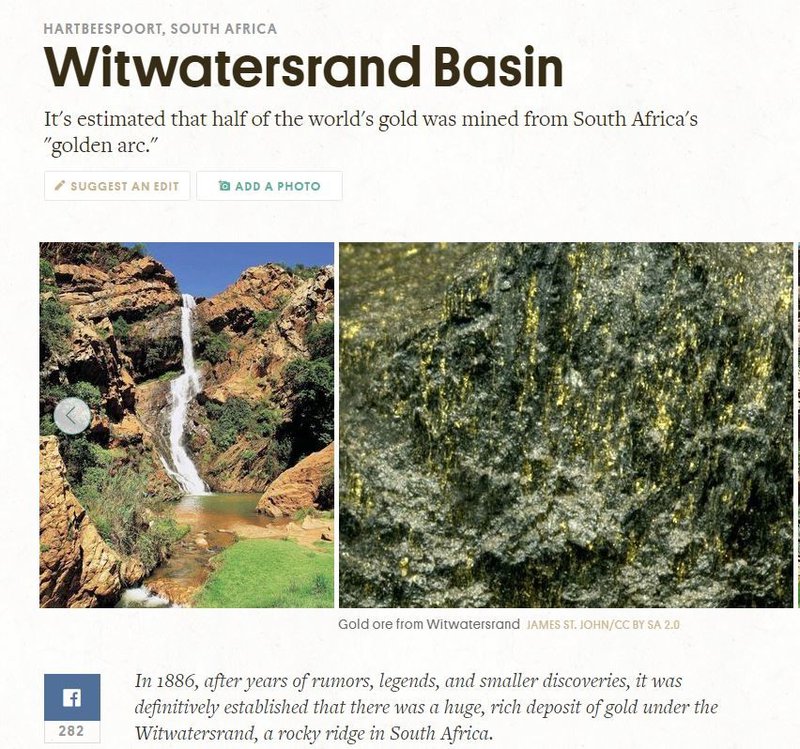 The Wits is said to have produced around 1.6 billion ounces of gold, or one third of all the gold ever mined. That fact alone, could be enough to attract interested investors.
MRR also has hold of the Bamboo Creek and Daltons projects, which are prospective for gold as well as base metals including copper, lead, nickel and associated precious metals including silver and platinum group elements.
The Pilbara gold tenements are as follows:

Essentially, that is three projects, five tenements, some with historical production undertaken and many holding the potential for conglomerate and orogenic gold systems.
Now let's look at the latest news.
MRR in the field
There has been some solid news flow since we last covered MRR.
On December 14, the company announced that it had engaged renowned consultancy group, Keystone Gold Pty Ltd for a seven-day field programme including a site inspection and prospecting activities of the five tenements.
The seven-day programme, included site inspections and metal detecting on the five highly-prospective licences in WA's East Pilbara region.
The site inspections were conducted to assist in determining which projects to target and planning for further exploration and potential drilling programme in 2018.
Extensive historical workings in tenements included previous rock chip samples of 30 grams per tonne gold (Norm's Find) and 1.28g/t gold (BC07). These historical workings and records were assessed by MRR and the consultants to help identify where to target during the seven day trip to the tenements.
Here are the locations mapped out of where those historical samples were recovered from: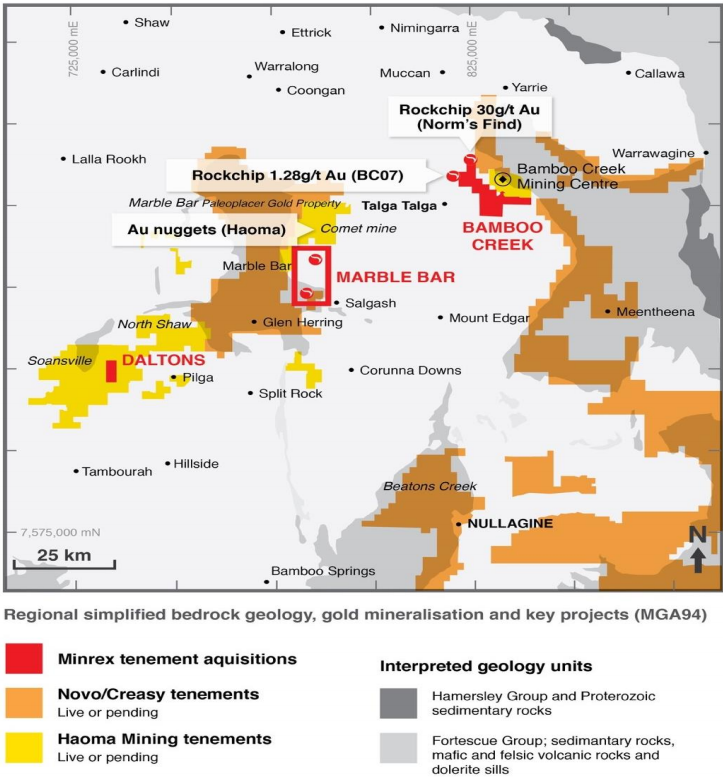 MinRex gold nuggets
Significantly, MRR has announced the discovery of six gold nuggets totalling 22.7 grams, recovered from the P45/3040 tenement at its Marble Bar Project. Here's that photo again...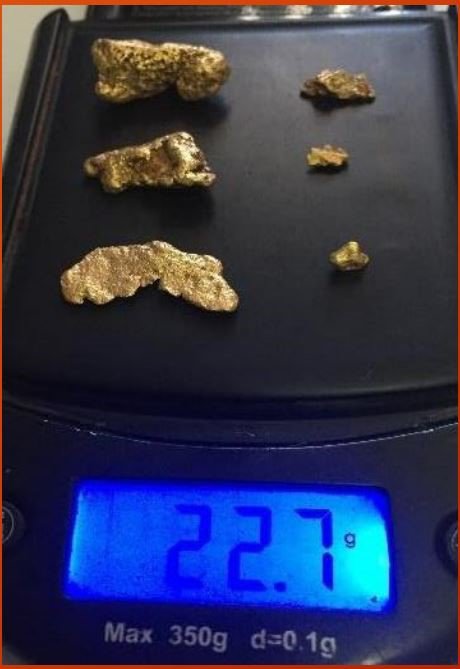 The gold nugget samples announced recently were not included in MRR's previous exploration which provides scope for additional gold resources to be added to MRR's portfolio. Given the lack of historical production data, MRR hopes to establish a first-mover advantage in this particular area.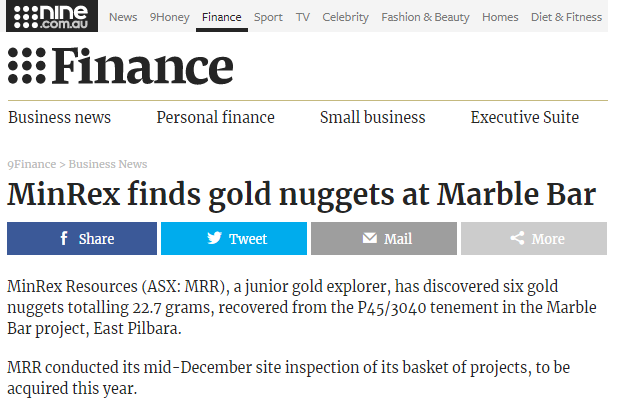 In further results, rock chip samples were collected from the second Marble Bar tenement (P45/3039). MRR is awaiting chemical analysis results on these rock-chip samples from a third-party laboratory based in Perth.
MRR is also monitoring any gold discoveries on the adjacent Haoma Mining (ASX:HAO) tenements.
On ground activity in the Pilbara has slowed over the Christmas/New Year break due mainly to the heat in the region.
However, MRR has planned its run well and with sample results in hand and more results to come, should be on track to resume with all drill bits blazing in the coming weeks.
Yet, the stock remains speculative at this stage and would be investors should review all publicly available information and take a cautious approach to any investment decision made with regard to this stock.
Now let's quickly break down the projects.
Marble Bar
Marble Bar is prospective for vein-hosted gold mineralisation, with the southern tenement (P45/3039) also prospective for conglomerate-hosted paleoplacer gold. Significantly, this is located on the boundary between the Mount Roe Basalt of the Fortescue group and the underlying granite and greenstones.
Here's a look at the sampled area for P45/3039.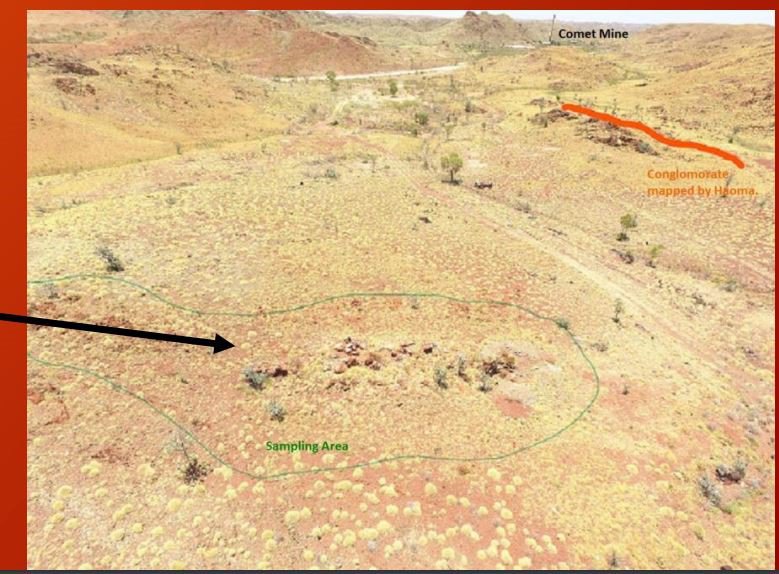 P45/3040 is where the six nuggets were recovered. As you can see by the map below, historical production at Sylvia found three low angle quartz veins at 183 metres long and up to 1.65 metres wide.
Unreported historical production also shows 1.562 kilograms or 50 ounces at Alluvial (1982), 1,604 tonnes at 2.11 grams per tonne for 3.386 kilograms or 109 ounces at Betty Boo (1974-1982) and 9 tonnes at 22.77 grams per tonne for 0.205 kilograms or 7 ounces at Jo Jo North (1915).
What we could have here is significant gold bearing structures: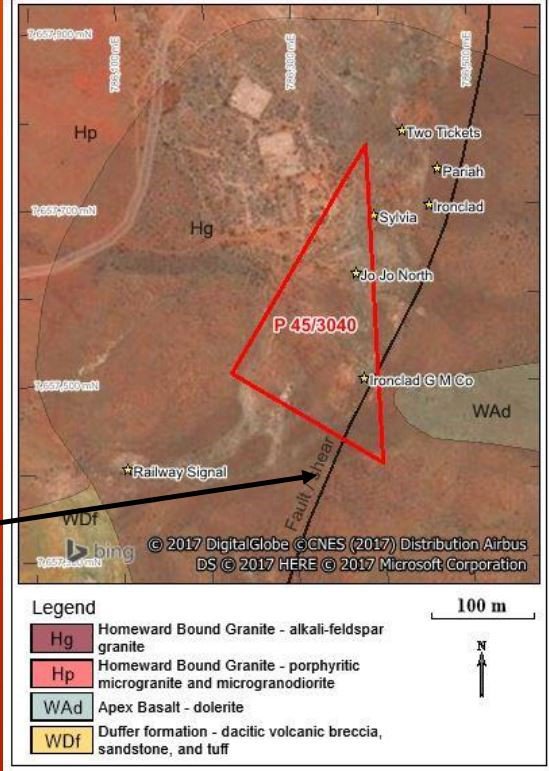 Dalton's
Over at Dalton's, gold mineralisation is hosted in quartz and quartz–carbonate veins in the Euro Basalt, within a north-north-westerly trending shear.
Seven rock chip samples from historical sampling conducted during 2005-2009 returned assays well in excess of 1 gram per tonne gold, with a maximum of 17.36 g/t gold from sample.
Historical production at McLeods shows 409.5 tonnes at 13.53 grams per tonne gold for 5.543 kilograms or 178 ounces gold. When you include Eclipse with McLeod's Reward the numbers are impressive at 1163 at 22.6 grams per tonne gold for 26.3 kilograms or 845 ounces of gold.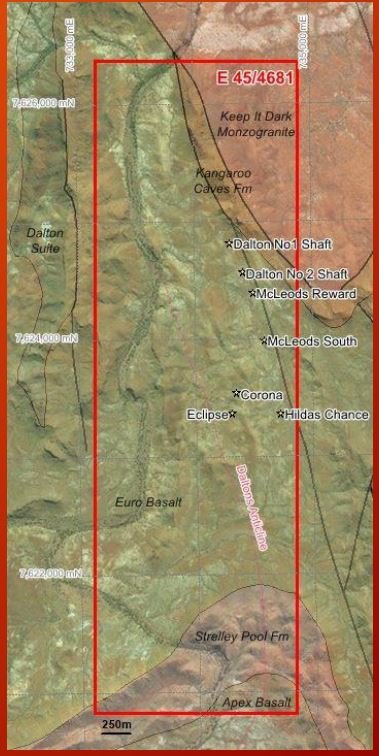 Northern Bamboo
At the Northern Bamboo Project there are two tenements, with MRR holding two exploration licences (E45/4560 and E45/4853) containing multiple mineralisation styles and potential targets.
The targets are based on rock chips at Norm's Find which show up to 30.8 grams per tonne gold , as well as 154 grams per tonne silver and 6.54% copper . Meanwhile BC07 contains 1.34 grams per tonne gold and 87.6 grams per tonne silver.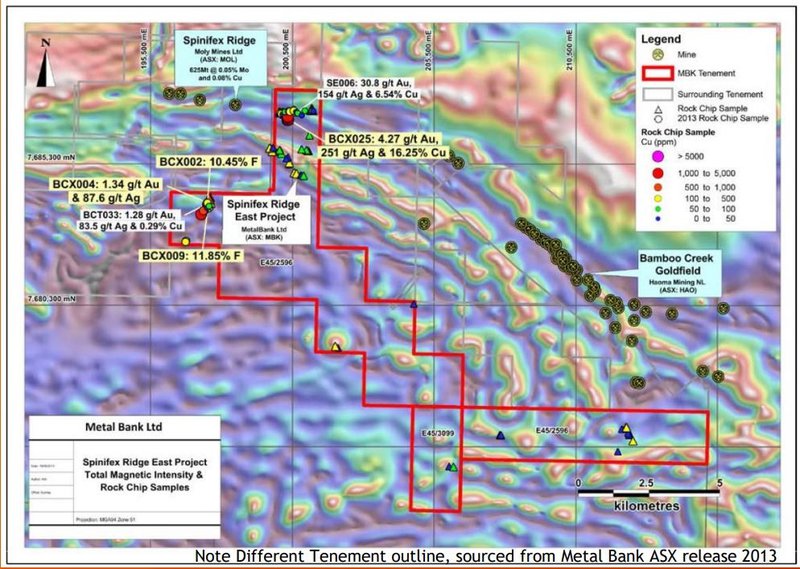 These primary projects are thus far looking good, but MRR has more up its sleeve.
Deflector Extended Gold Project
In addition to its newly-acquired East Pilbara tenements, MRR has another gold project in Western Australia — the Deflector Extended Gold Project.
The project is located approximately 50 kilometres south-west of the town of Yalgoo, 150 kilometres east of Geraldton and 370 kilometres north-northeast of Perth, and it can be accessed via the Morawa-Yalgoo Road.
The Deflector Extended project is located within the Gullewa Greenstone Belt, south of Yalgoo in Western Australia. The Gullewa Greenstone Belt is part of the Murchison Province of the Archaean Yilgarn Craton. Historical mining has resulted in, primarily, gold production with other metals generally produced as by-product.
On December 11, MRR provided an exploration update regarding the Deflector Extended Gold Project as reported by Finfeed ( a related entity of S3 Consortium Pty Ltd as defined in Section 9 of the Corporations Act 2001).
Exploration at the Deflector project has yielded two samples over 1.0 gram per tonne of gold and another four over 0.1 gram per tonne of gold from infill surface rock and float sampling.
Several surface sampling programs have been completed within the tenement area as well as multiple lines of close-spaced, surface soil sampling.
Results indicate that a large sand, colluvium and scree covered area — immediately to the north of the outcropping Cagacaroon Hills meta-basalt — has consistently returned the most anomalous gold assay results.
MRR has collected a total of 534 surface rock, scree and float samples in the project area, along with soil samples and auger drill results, which have defined significant anomalous zones for further examination and sampling.
Prior programs of RAB drilling, aircore drilling and soil sampling by previous explorers support the definition of these anomalous zones. The full results from all 535 rock samples to date are shown below: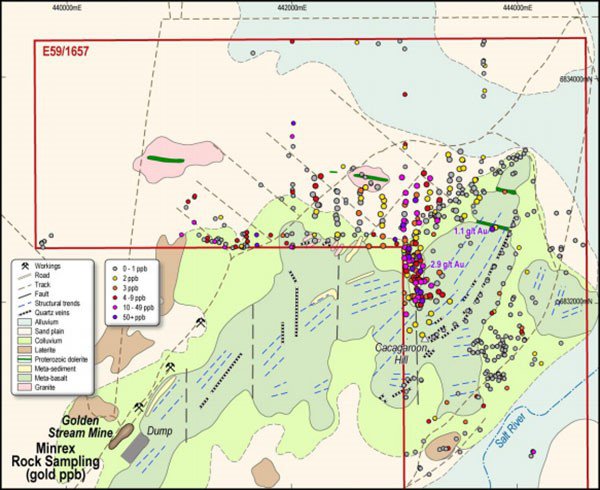 The best results come from Corner Cree. It shows a number of anomalous surface assay values (up to 2.9 grams per tonne of gold) are clustered. Interestingly, the prevalence of higher gold values in rock and soil values in areas of mafic colluvium suggests that concealed mineralisation may lie below the blanket of scree surrounding the Cagacaroon Hills meta-basalt outcrop area, especially immediately to the north.
The next stage of work will comprise a shallow, vertical aircore drilling program comprising lines of holes about 40 metres apart, somewhere within this preferred area and will concentrate on the defined anomalous zones, as well as some further reconnaissance work elsewhere in the Deflector Extended Gold Project.
MRR getting busy
MRR is on the hunt for gold and will no doubt leave no nugget unturned in its quest to become one of the premier explorers in the famed Pilbara region.
Its tenements border that of Mark Creasey's gold interests, which is no small fact: Mr Creasey seems to have the Midas touch when it comes to picking mining stocks to take an interest in: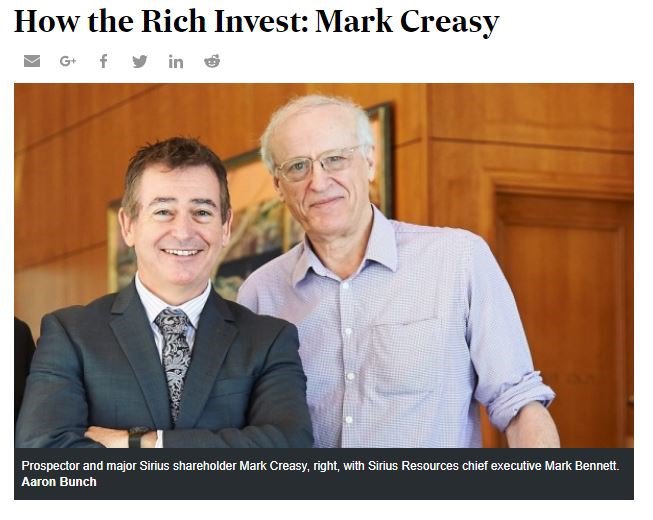 Creasy reaped more than $500 million when Independence Group acquired Sirius Resources in 2014.
MRR is hoping to do something similar.
Of course, that is no guarantee to eventuate, always proceed with caution when it comes to speculative stocks like this one.
With Artemis, the company that started the current Pilbara gold rush, having its back and with encouraging historical results, MRR is moving forward at pace.
Add in six gold nuggets totalling 22.7 grams and you could well have a recipe that could have a substantial positive impact on MRR's current low value $8 million market cap.
---