RMX to Drill in Coming Weeks as Start-up Gold Production Draws Closer
PUBLISHED: 06-08-2015 12:02 p.m.
Red Mountain Mining (ASX:RMX) is edging closer to becoming a fully-fledged gold producer in the Philippines...
It's closing in on finalising its Definitive Feasibility Study for the production of over 100,000 oz. of gold over 5 years from high grade, open pit, Indicated resources...and that's just the start, with hundreds of thousands more ounces to its name in the form of indicated and inferred resources.
But before that happens, a recently uncovered drill ready target will be hit in the coming weeks.
This newly identified large gold-silver anomaly sits just 400m to the south of the existing high grade South West Breccia (SWB) resource of 221,000 tonnes @ 6.3 g/t Au.
This mysterious new anomaly appears at surface and appears to dip under limestone cover – the question is, how big is it, and what kind of grades are there?
The potential here is that RMX are able to significantly bolster their resource inventory from this new discovery. We will find out in the coming weeks as RMX prepares its drilling campaign.
As the company gears up to drill, the permitting process for their flagship Batangas Gold Project continues, and a key piece of environmental approval, the Environmental Compliance Certificate (ECC) is likely to be granted any day now.
This should pave the way for final approval shortly after, which will trigger $4.5M USD in funding from JV partner Bluebird Capital and allow early mining of the exceptionally high grade surface gold.
All in all, RMX is on its way to commencing small-scale production as soon as the end of the year, and sending that to toll treatment facilities either in China or in the Philippines.
RMX remain a small cap, speculative mining stock and is not without risk – caution should be applied when considering as an investment.
However, with strategic funding secured, it may not be long until RMX turns from explorer to producer...

Sub $5M market capped Red Mountain Mining (ASX:RMX) is fully focused on getting its Batangas Gold project into production over the coming months in the northern Philippines. The project location is shown on the map below: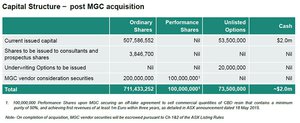 As you can see, the Philippines hosts numerous gold deposits with low cost mines, and RMX is hoping to join their ranks shortly.
In 2014, the team at RMX completed a Scoping Study, which was updated in January 2015, indicating it would cost US$15M of capital expenditure to create an initial 100,000oz, 5 year gold production operation at Batangas.
Since then, RMX has advanced exploration work significantly and set the stage to become a fully-fledged gold producer over the coming months. We first presented RMX back in March 2015 in the article: " Tiny $3M ASX Gold Miner Set for Near Term High Grade Production " – which contains all the vital statistics of the company.
The key elements of RMX's Batangas Gold Project are as follows:
The project contains an Indicated and Inferred Resource of 19Mt at 2.2g/t for 444,000oz of gold.
RMX is targeting initial production of 100,000oz of gold over 5 years, with 175,000 tonnes at a grade of 6.8g/t from the first, very high grade open pit at South West Breccia;
RMX is focusing on shallow, open pits with high grade gold from the surface, facilitating a low operating cost of US$703 (A$950) per ounce;
RMX plans to mine 100,000oz of high grade gold over the initial five years at Batangas and use the cash flow to fund expansion and exploration.
Key terms of its Definitive Feasibility Study (DFS) for their start up operation are as follows: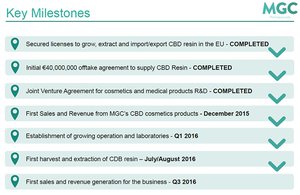 Source: Red Mountain Mining
According to preliminary estimates, cash flow generated from the sale of the first 100,000 ounces is expected to generate $52M in taxes/royalties over the initial 5.2 years of the Project (of which RMX will own 50% on completion of the strategic partnership), with free cash flow after Capital of over $30M.
This would indicate a rate of return in excess of 50% for the Project at the current gold price.
RMX's latest discoveries are expected to broaden its DFS, to be completed by September
Since our last article on RMX, Countdown to Gold Production: Locals Green Light RMX's High Grade Mine , the company has identified a significant new high grade anomaly which it hopes to prove up via drilling and add to its DFS and expand its JORC Resource even further.
The new high-grade gold at surface is based on trenching that included a result of 2.1m @ 14.4 g/t Au including 0.6m @ 41.5 g/t Au at its Lobo site in Batangas.
These exceptionally high grades of up to 41.5 g/t in trenching, could be the top of a brand new high grade resource – at this stage it's too early to tell. But it opens up a whole 500 metre trend for discovery of multiple new zones, with drilling to come.
Another key development for RMX is the discovery of a new potential drill target called 'Tamarind'. On the map below, the newly discovered Tamarind anomaly has the potential to match the size of RMX's existing SWB deposit, according to soil geochemistry analysis.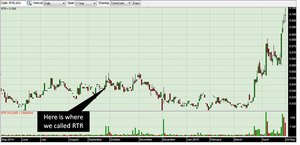 Tamarind sits just next to some areas that were trenched previously, with exceptionally high grade results including – 3.5m @ 25.9 g/t including 1.5m @ 56.8 g/t.
Geologic and geophysical analysis of the Tamarind target, combined with previous trenching results, suggests RMX could be sitting on a whole new area of gold mineralisation, previously missed by trenching and soil sampling.
According to RMX geologists, this could be due to younger limestone partially covering the Tamarind anomaly. In other words, previous soil sampling has potentially undervalued the scale and grade of gold mineralisation at Lobo, and there remains a whole new area for potential high grade that has never been drilled...
Unsurprisingly, RMX is now running full steam ahead to drill and define this new find. Drilling is planned to commence in the coming weeks and we are keenly anticipating the results of this campaign. There is no guarantee of success with this drilling though – the drill bit may not hit the mineralisation the company is hoping for.
The Tamarind anomaly is significant and opens the door for RMX to add to its high grade resource inventory and bolster its high-margin production as part of its DFS.
Here's a detailed look at the latest trenching results. The new results are highlighted in yellow, as Trenches 38 and 39.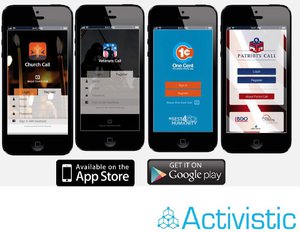 The very high gold grades circled in red are a potential precursor for RMX to upgrade its resource estimates as more fieldwork and drilling results come in.
These new trenching results are a potential game changer for RMX as it proceeds with its DFS. If RMX can demonstrate better exploration results, its total resource could rise both in terms of overall size, grade quality and profitability.
Upon completion of its DFS and final permitting, RMX will receive a further $4.5M in funding from its institutional partner, Bluebird Merchant Ventures Limited (BMVL), to be used for detailed design and initial project development.
The major takeaway is that if RMX can show further improvements in overall grade and resource size, the company can improve project economics and negotiate better deals with potential toll milling/ore plant operators as a fast track for early cash-flow.
Bear in mind that RMX is currently in discussions with several toll millers and ore plant operators to offload its initial mined ore from Batangas.
Ask not what the Philippines can do for you, Ask what you can do for the Philippines
As part of any mining activity in the Philippines, its authorities expect all miners to comply with a prescribed set of measures aimed at supporting local infrastructure, social programmes and local communities.
RMX has been active for over 12 years in developing ties with local communities and has succeeded in convincing local residents to back its exploration plans.
All 10 of the local township (Barangay) Councils endorsed the project in January and remain very much behind the benefits and employment that the mine will bring.
The next step in the permitting process will be the environmental permitting or the Environmental Compliance Certificate (ECC). RMX has completed all necessary work and expects the ECC to be granted shortly.
Recently the Lobo Municipal Council withdrew its previous endorsement for RMX's Project at Lobo on environmental and "social acceptance" grounds. However, in late July over 1,200 of Lobo's local residents marched to protest the decision. The Council's sticking point is "social acceptability" and has asked RMX to demonstrate how its Project will be received by local residents.
The answer was unequivocal...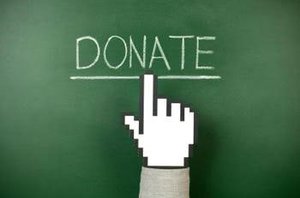 The local residents are desperate for RMX to continue work at Lobo because of the benefits they are likely to receive such as infrastructure development, new jobs and a higher standard of living.
Following the protest, RMX delivered a petition signed by over 3,400 local residents to the Lobo Municipal Council and is now waiting on a response.
What's Next?
RMX has submitted its final application to the Review Committee of the Environmental Management Bureau (EMB), a Filipino government agency, in July. This step is expected to pave the way for RMX to obtain its Environmental Compliance Certificate (ECC).
The other part of the equation is obtaining approval of the final Declaration of Mining Project Feasibility (DMPF) which requires endorsement from two Local Government Units (LGU's). RMX already has endorsement from the Barangay Township Councils and must now obtain a restoration of endorsement from the Lobo Municipal Council or receive endorsement from the Batangas Provincial Government.
RMX is likely to have its paperwork approved within the coming months. Meanwhile, there's plenty of work to do to finish its DFS in order to obtain the additional $4.5M from Bluebird and ramp up production for sale.
RMX's plans are converging with both its permitting and DFS expected to be sewn up by the end of September – and in the meantime, RMX is focusing on clarifying the new high potential drill target identified by its exploration team.
As we mentioned earlier, the plan is to get production underway at Lobo, first through external toll processing and then with an onsite modular processing facility that will be built locally.
Lobo will be the testing ground for RMX's mining and exploration model while its other project site – Archangel, is where RMX will perfect its modus operandi.
All in all the DFS should be the trigger for the next stage of a 100,000 ounce, 5 year, high grade gold operation to progress. Beyond that there are plenty more ounces of gold that could be mined.
RMX is a small cap speculative stock, and there are no guarantees of success.
In any case, we will be keeping a close eye on RMX as it plots its way through the multi-layered bureaucratic process... the company has everything in hand, with staff that have over 12 years of experience working with the locals and government agencies.
The good news is that the Batangas Gold Project is looking more and more commercially viable as further discoveries are unlocking additional mineralised zones.
With a bit of luck, RMX will negotiate its red-tape hoop-a-thon in the near term, then push through to really test its commercial mettle and become a gold producer.
---