HDY Fast Tracks High Grade Vanadium Mine Acquisition
PUBLISHED: 13-07-2018 11:26 a.m.
It seems the newsflow for Hardey Resources (ASX:HDY) continues to flow thick and fast.
When we last caught up with the diversified explorer, the company had been granted a 40-day option to acquire 100% of the issued capital of Nelly Vanadium Pty Ltd (NVPL), owners of the Nelly Vanadium Mine in San Luis Province in Argentina.
The move to acquire NVPL, not only gives HDY the opportunity to own a high grade vanadium mine that can be quickly reopened, but also creates a an excellent complementary project to its flagship Burraga Copper Project.
Today's news puts the vanadium mine acquisition into high gear, with the DHY Board set to expedite is due diligence on the Nelly Vanadium Mine (NVM), after revealing a solid financial case to re-open the mine and undergoing a straight forward regulatory process to reactivate a legacy mining licence.
Further to these highly important advancements, HDY also has the potential to monetise legacy stockpiles as a direct shipping ore (DSO) vanadium product. DSO can be easily mined and beneficiated before being shipped to producers, which opens the door for HDY to truly capitalise on its work at the mine, if and when, the acquisition is ratified.
Although it is early stages here and investors should seek professional financial advice if considering this stock for their portfolio.
HDY has already appointed two firms to jointly facilitate the due diligence, with a global mining and engineering consultancy set to conduct a site visit and thorough assessment.
Importantly, this is all happening now, meaning regular market updates are expected as HDY continue to fast track the acquisition process.
HDY is prioritising the bulk sampling of historic stockpiles to verify they can be sold to third parties, which should bring about early cash flows.
Then, once due diligence is completed, the geology will confirm the reliability of historic data with a focus on identifying highly prospective mineralised areas.
Add in the goal of proving up a JORC Resource and securing off-take partners and HDY could have a lot of upside ahead of it.
So now let's dive deeper into this latest news and catch up with...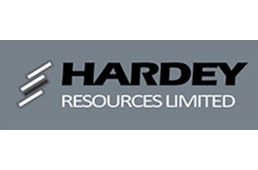 Hardey Resources

It was only 10 days ago that Hardey Resources (ASX:HDY) announced the proposed acquisition of the Nelly Vanadium Mine in the San Luis Province in Argentina.
In the article HDY to Acquire Established Vanadium Mine, we looked at share sale agreement with the shareholders of Nelly Vanadium Pty Ltd (NVPL), the exceptionally strong government backing the mine has in Argentina and how the Nelly Vanadium Mine is one of only a few operating mines that has an onsite processing plant making offtake agreements potentially easier to come by.
To jog your memory, here's a satellite look at the mine: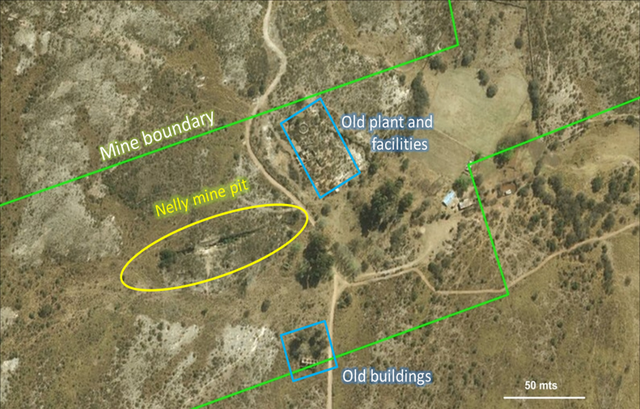 It is here where HDY will jump on the compelling near term upside of the mine and attempt to prove up a JORC compliant resource.
Suffice to say, HDY is working hard to fast track the acquisition and re-open the mine as soon as possible.
Acquisition fast tracked
With the potential of the Nelly Vanadium Mine to do good things for HDY, it is little wonder the company has fast tracked the due diligence on the acquisition.
The urgency has been brought about due to the discovery of legacy stockpiles which could be monetised as a direct shipping ore product.
Here is a look at legacy stockpiles around the open pit and processing plant:

The favourable outlook for vanadium is also playing a role in HDY's expediency, but let's first have a look at these legacy stockpiles and the advantages these could present for HDY.
Early due diligence highlights the fact there are substantial legacy stockpiles around NVM's historic mineralised workings.
A clear priority will be to bulk sample these stockpiles to determine if they are viable as a potential DSO product to generate early cashflow. Significant exploration upside is also apparent from the unexplored areas in and around the historic workings, reflecting the views from earlier geological studies.
To ensure the viability of the stockpiles. HDY has fast tracked geology teams in Australia and Argentina, who will collaborate on the due diligence, whilst an engineering consultancy will conduct am inaugural site visit.
The geology team is already working with NVM imagery, which already provides a clear insight into the open pit sections, shafts and underground workings. Note the significant vein outcrop mineralisation in the pictures below: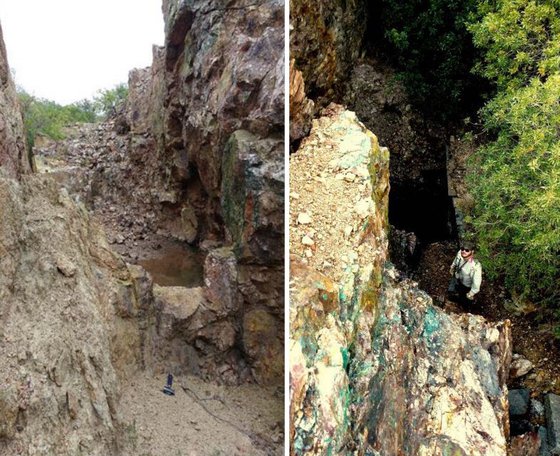 As part of the due diligence process, the HDY team will review the legacy information in order to understand NVM's underlying geology.
A major focus here will be on historic metallurgy and mining processes. The belief is that old manual mining processes were inefficient and caused a high level of wastage meaning the door has been left open for modern day mining practices to signify highly mineralised stockpiles.
Should HDY be able to prove this up, it will give it a strong position in a vanadium market that is currently experiencing a significant upswing.
Vanadium rises
Whilst we looked at vanadium in depth, last time we covered HDY, it is important to reiterate the point that vanadium is one of the strongest performing commodities on the market today – pushing towards levels not seen for 10 years.
Of course commodity prices do fluctuate, so investors should take all publicly available information into account and not base their investment decision on commodity prices alone.
Here's a look at its recent performance: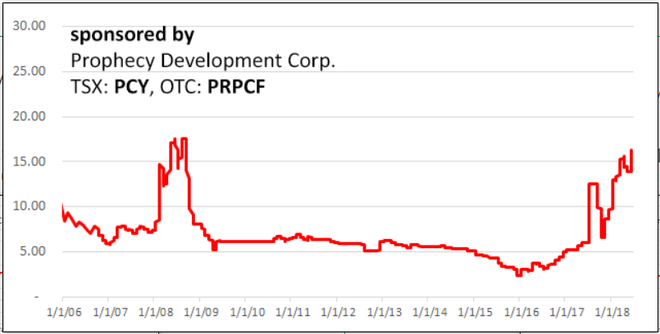 Mining weekly reports that the vanadium market is expected to achieve 3.2% CAGR to 2027. The growth comes on the back of strong steel demand and the growing energy storage market.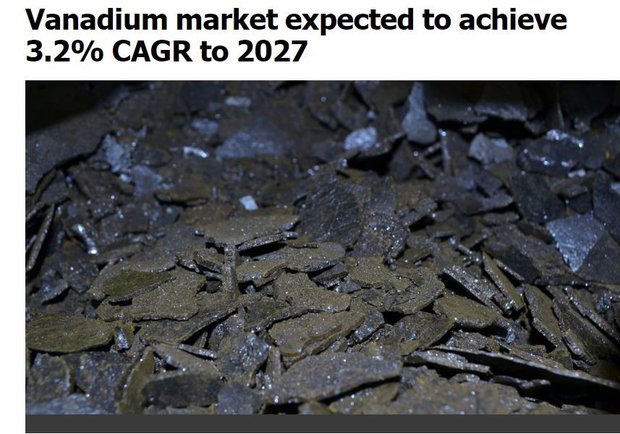 Here's a video with TSX listed Largo Resources CEO Mark Smith explaining how demand is exceeding supply by 20%.
It is clear that the vanadium market is worth the entry fee; particularly for junior explorers looking to make bold entrances in underexplored regions with a mine that can be re-opened in a short amount of time and that has the infrastructure to attract offtake partners.
If it can get all its ducks in a row, HDY could be looking at a significant increase to its current market cap of just $5.4 million.
The final word
Whilst we haven't covered off HDY's flagship Burraga Copper Project, it is clear that the company has a lot on its plate.
You can read more about Burraga in the article: HDY To Commence Drilling at Flagship Burraga Copper Project.
Copper itself is now being considered an energy metal, so the inclusion of vanadium to the company's project portfolio is the perfect complement to its green energy ambitions.
There will be plenty of news to come from HDY now that it has fast tracked the due diligence on its potential vanadium project.
It remains a speculative stock however, so investors should seek professional financial advice if considering this stock for their portfolio.
The Next Small Cap will keep you up to date with all the news as it comes to hand as this junior explorer looks to make its mark in the growing energy sector.
---