Grass Roots Growth Unlocked for MUM
PUBLISHED: 27-07-2016 10:23 a.m.
As sporting codes seek to increase participation at grass roots levels, the focus has been on decreasing the risk of injury in order to appeal to younger people, and their parents.
This has been achieved primarily through education, changing of game rules and by making certain items of protective equipment mandatory to wear for players to participate.
This is where Gameday International and its high quality, cost effective, bespoke mouthguards play their role.
With millions of people playing sport each week and safety being big on the radar across all sporting codes, Gameday International's online mouthguard business hits the opportunity sweet spot.
And this has been cause for ASX shell Mount Magnet South Ltd (ASX:MUM) to move to complete a reverse takeover of Gameday International.
Through leveraging partnerships and brand ambassadors the company could turn out to be the brand of choice for safety in sports in their given market.
Gameday's latest grassroots partnership agreements have been signed with Hockey NSW and Hockey Victoria Associations giving it exclusive marketing access to 45,000 hockey members .
These partnerships boost the company's direct access to 130,000 association members including grassroots members of basketball NSW, Hockey WA and the Southern Football Netball League.
Gameday also recently signed a partnership with SportsPass Australia to promote its mouthguards to 750,000 SportsPass members.
SportsPass is a social enterprise that aims to reduce the financial barrier to participation sport – thus very much fits into MUM's grassroots play.
How many sales Gameday attracts remains to be seen, and the MUM deal is still to be finalised, so if considering MUM for your portfolio do your own research and seek professional financial advice.
When you look at the addressable market here, it's a big number in play and one which Gameday believes it can tackle. Especially when it continues to gather significant traction in mainstream media.
A recent story aired by Channel 7 in 29 Australian cities and towns to an audience of 824,000 viewers highlights the attention they are beginning to attract.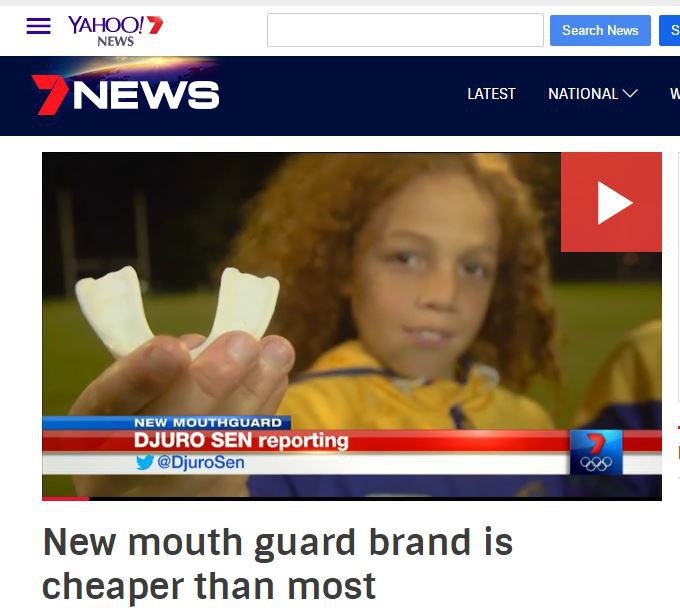 We recently spoke to Gameday CEO Matt Weston who said for the 45 minutes after the story aired, MUM was processing one order every minute. When you consider we are out of mouthguard season, expectations are that MUM's coming 2017 television commercials will drive sales even higher.
With growing awareness, a solid education plan in place and grassroots support building, it seems to be full steam ahead for MUM.
Re-entering the stadium with...

Mount Magnet South Limited
ASX:MUM
To become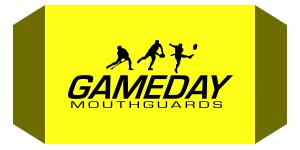 Impression Healthcare Limited
ASX:IHL
Mount Magnet South (ASX:MUM), soon to be renamed 'Impression Healthcare', is sinking its teeth firmly into the million-dollar mouthguard market via an agreement to acquire 100% of Gameday International Pty Ltd.
The acquisition is due for completion in September 2016, and the company will need to raise $2 million to finalise the acquisition. MUM recently released details of the share consolidation that will take place, which can be read here .
MUM's RTO target aims to provide high quality dental grade mouthguards to the Australia's lucrative sporting marketplace.
As safety concerns increase across sporting codes globally, mouthguards in many sports are now becoming a mandatory item for players to participate in and for good reason.
We only get two chances for each tooth, so why wouldn't anyone want to protect them?
With some 1.3 million mouthguards sold annually, the segment is ripe for someone to stake their claim and that's exactly what the leadership team at MUM plans to do with their custom, Gameday branded mouthguards.
Partnering to access specific markets
Gameday has been landing some big exclusive partnership deals since the advising its ASX listing intentions via MUM.
In the last three months the company has been making its move on multiple levels, including the grass roots, state and national levels of various sporting codes.
Here's a recap of how Gameday has multiplied its reach, and why MUM investors are looking forward to this transaction being completed.
Helping to reduce barriers
Gameday's recent partnership with SportsPass gives it access to a membership of 750,000 people.
The partnership will enable Gameday to promote its mouthguards via deals, discounts and incentives through the SportsPass website, app and through electronic marketing campaigns.
SportsPass will receive financial incentives for promoting Gameday mouthguards to its members, with members also receiving discounts and rebates for direct re-investment into the running of their chosen club or association.
The deal with Gameday sits nicely with SportsPass' doctrine to help reduce the financial barrier to sports participation.
Mouthguards can be expensive, but Gameday can offer SportsPass members a cheap, yet custom-made alternative.
Getting in on the ground with Hockey NSW and Victoria
In late June, Gameday International entered into partnerships with key grassroots hockey associations, Hockey NSW and Hockey Victoria, giving it exclusive marketing access to 45,000 members.
NSW alone has 25,000 members who have high representation in Australian squads dating back 80 years.
Meanwhile Victoria's 20,000 members are part of a tight-knit community and hold several events and programs throughout the year.
Under the exclusive partnership agreements, Gameday will promote its custom-made mouthguards to this membership via direct emails, newsletters, social media channels and a strong online presence.
Importantly, combined with its other partnerships Gameday now has access to over 130,000 grassroots sports participants.
Slam dunk deal with Basketball New South Wales
Gameday's exclusive deal with Basketball New South Wales sees the company gain access to the 63,000 registered members of the association, allowing Gameday to promote its custom mouthguards to BNSW members for up to 5 years, with the option to extend.
With the 5 year lock out clause, Gameday, and by extension, MUM investors hope to establish deep roots within the organisation making it the provider of choice for mouthguards.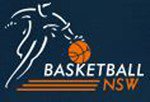 During the tenure, Gameday will promote its product through monthly emails from the BNSW database, the organisation's monthly magazine, advertisements as well as displaying and promoting Gameday's products at major state championships and finals weekends.
With aligned values, the BNSW Board are set to discuss the idea of making mouthguards a mandatory item for members in their organisation. Should that be the case it would be an even greater win for Gameday with first bite at 63,000 potential customers.
Moving up field with Western Australian Hockey Association
A two year exclusive deal was struck between Gameday and the Western Australian Hockey Association where Gameday can promote its custom-made mouthguards to members of the organisation, of which 25,000 members are players.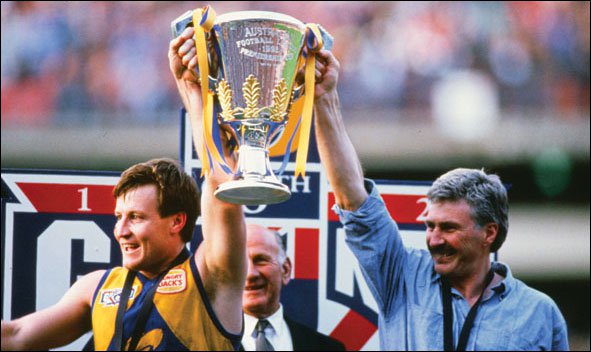 Promotion ofGameday mouthguards will be done through direct emails to Hockey WA's database, through the organisation's social media and online channels, newsletters, promotion at key events including Hockey WA's Grading Carnival which is attended by approximately 3000 players.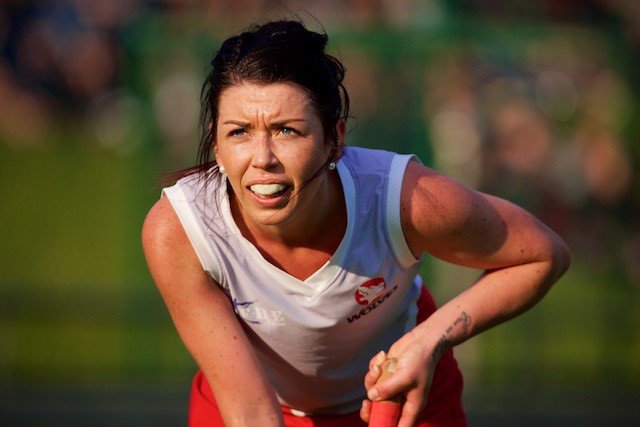 With multiple big partnership wins on the scoreboard for MUM at a state level, the early momentum has been set for the company to chase down other exclusive deals in the Australian sporting landscape.
Grassroots level growth in football and netball
With millions of people playing sport each weekend in this sport loving nation of ours, tackling the market on all levels is the optimum strategy to generate the highest revenue and in turn results for investors.
The recent deal signed between Gameday and the Southern Football League, a local grass roots competition with around 14,000 participants, is one example of the company making ground on the local level.
As with the previous agreements scored on the state level, this deal with the SFNL gives Gameday exclusive access to market to members of the sporting organisation.
By planting seeds at a grass roots level, Gameday will be able to grow and build upon its brand within the local sporting arena and potentially attract life-long customers, particularly with children who as they grow may require multiple mouthguards across their lifetime.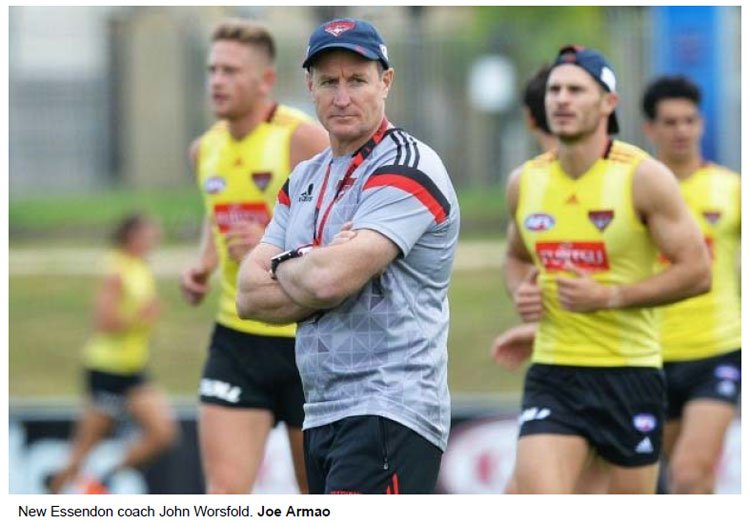 Big name brand ambassadors
Australia is known as a sporting nation. As kids many of us grew up looking to our sporting idols and in the backyard would try mimic their match winning plays and moves.
By aligning with sports stars that people look up to, Gameday will seeks to leverage brand and product awareness through that particular player or sporting identity.
With two of the most watched sporting codes in Australia being Aussie Rules Football and Rugby League, Gameday has sought to go after both straight away.
Both of the sports are synonymous with high impact contact which makes them the perfect fit for Gameday's message of safety in sport.
So far its ambassador acquisition has been impressive:
John Worsfold
Having John 'Woosha' Worsfold on board as a director gives Gameday a foot in the door with the Australian Rules Football community.
The dual premiership player and current coach of Essendon Football Club is a well-respected identity in our national game.
Wordfold's public status has already seen Gameday and the ASX shell MUM gain publicity on a national level with regards to its mouthguards.
With now the door opened in the AFL, Gameday is in a position to leverage Worsfold's name and connections to build its footprint in the dominant sporting code.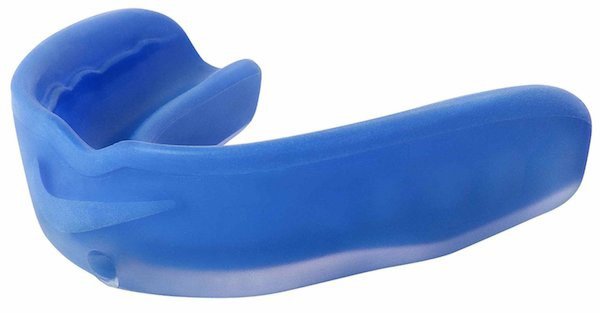 Matt Ballin
NRL player and premiership star Matt Ballin is on board as a brand ambassador for Gameday.
The former Manly hooker was in the 2008 and 2011 premiership side and this year made the move to West Tigers. Ballin's high profile offers a great opportunity for Gameday to enter the NRL code, a sport known for its hard hitting contact and need for safety.
The man voted the "Sexiest Man in the League" back in 2008, Ballin is sure to garner some attention for the Gameday brand.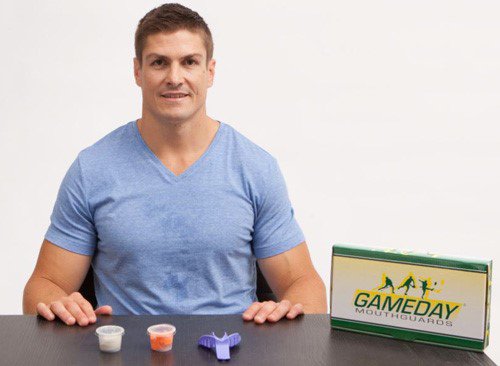 Ballin's integrity and positive image in the public saw the star player become ambassador for the Australian Government's apprenticeship program .
By aligning with current and past players as brand ambassadors who are seen positively in the public eye, Gameday will find it easier to access partnership deals with sporting codes on a state and grassroots level. Hence making it a key focus area for the company.
Gameday's CEO, Matt Weston is actively seeking to increase the Gameday brand through brand ambassadors: "We are looking at other athletes from different sports that we believe may also fit the Gameday brand and buy into the company's vision of increasing safe play through the increased use of custom mouthguards in Australia."
With the momentum building behind Gameday in signing key partnership and ambassador deals, Gameday and by extension, current MUM investors, are poised to take the lion share of the Australian mouthguard market if it can continue to acquire such opportunities and building on its name in the sports marketplace.
Matt Weston
Though not strictly an ambassador, Weston is spearheading the Gameday line-up and came on board as Chief Executive Officer. Weston's 20 years of experience in the global sporting arena is a major boost to Gameday's arsenal.
Weston has worked with the likes of National Basketball Association (NBA) team the San Antonio Spurs, Technical Director for the Beijing 2008 Olympics and involved in managing commercial rights in the Chinese Basketball League.
The international experience gathered will not only help in Gameday establishing itself in the Australian marketplace but also opens the door for faster access to the global market.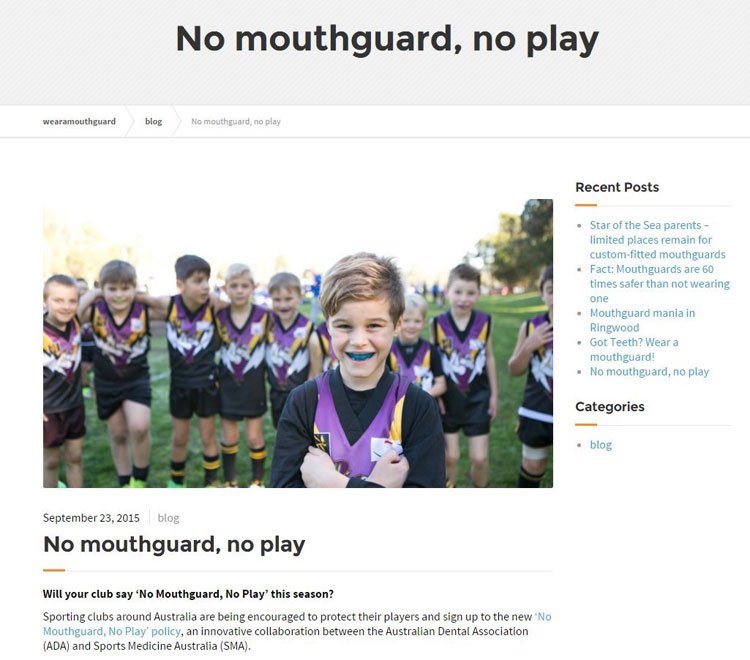 Gameday team from left to right: Matt Weston (CEO), director John Worsfold, technical advisor David Neesham.
David Neesham
An additional boost to Gameday's ranks was the appointment of highly experienced dentist and sports administrator David Neesham , as a technical advisor.
Neesham who is four time Olympian representing Australia in water polo, adds another dynamic in this company looking to position itself as a leader in the sports healthcare market.
Neesham is also a well-respected dental figure, with over 40 years-experience in dentistry and related fields including the Council of Australian Dental Association and the Dental Prosthetist Advisory Committee for over 20 years each respectively.
His qualifications include a Bachelor of Dental Science, Fellow of the International College of Dentistry and an MBA.
To top it off, Neesham also boasts a medal of the Order of Australia.
Neesham will be there not only to add business and professional dental nous, but also to ensure that current and future products are of a high standard and quality.
Wearing mouthguards could become mandatory
The Australian Dental Association found that only 36% of Australian children aged 15-17 wear mouth guards during games. Thus the growth potential in this market is huge as parents concerned with their children's health would see a custom-fit mouthguard as an obvious investment to protect their child whilst they participate in sporting activities.
Gameday is currently working hard to educate parents and participants of the value of custom-fit mouthguards over the average over-the counter boiler plate variety.
Put it this way, would you rather spend $79 on a quality mouthguard and keep your pearly whites or would you rather risk being left stranded with a hefty dentist bill and some teeth missing?
The answer is pretty clear. Hence why education is carried out by dental groups around Australia.
A study of 301 Australian rules footballers found that custom fitting mouthguards were far more protective relative to the cheaper 'boil in water' mouthguards.
Not to mention customer fitted mouthpieces like Gameday's are said to be more comfortable, well fitted, easier to speak with and make breathing more natural.
Mouthguards not only help people avoid facial injury, they can help prevent concussions.
With all the recent medical evidence linking concussion and head trauma to future mental health problems, as highlighted in the Will Smith movie 'Concussion' for example, the push to make mouthguards mandatory will become a hot topic for sporting and regulatory bodies that seek to gain a wider appeal and make their sport safer for participants to join.

As touched on earlier, Gameday partner Basketball New South Wales is set to meet at a board level to investigate whether they should make wearing mouthguards mandatory for all players. The fact that it is even being discussed shows the growing trend to increased safety in sport.
One junior coach, Shane Cantrill at Bathurst Bulldogs Rugby Union Football Club, will not allow his players to train or take the field on match day unless they have both a mouthguard and helmet .
As education increases and safety awareness grows there is a likelihood that these stories will become more common.
Australian dentists also came out warning against using cheap mouthguards in sport, recommending people get a quality product, and further nudging governing bodies to consider making mouthguards necessary in particular sports.
A potential decision to make mouthguards mandatory across one of more sporting codes could see the market explode in demand.
With Gameday making its brand presence known, a potential decision handed down to a particular sporting code could see sales literally increase tenfold overnight. That is the potential here.
At the same time, this is speculative and should not form the basis of your investment decision into with regard to this stock. Take a cautious approach if considering this stock for your portfolio.
There is no doubt that health is becoming a major priority within sports and that the trend will only continue for the foreseeable future.
You need to look no further than to see rules being changed regularly across sporting codes to make them safer for their participants and to ensure longevity of the athletes.
This is where Gameday comes in with quality product at an affordable price that fits in with the move to safety as a priority in the industry.
Future opportunities
Should the Australian marketplace be satisfactorily conquered, Gameday will have a solid platform and revenue stream coming in to confidently launch abroad.
With the leadership team already experienced in both the United States and Asian markets, the ASX shell MUM and its RTO target Gameday could grow rather rapidly... and that is their plan.
To give you an idea of how big the US market is, in 2014 consumers spent a whopping $81.4 million USD on protective mouthguards.
If Gameday is able to successfully take a slice of that American pie it could generate a strong profit.
Of course, this is speculation on our part, Gameday is a small company and there is no guarantee the company will turn a profit – it is early days here. Seek professional financial advice if considering an investment.
For now Gameday will focus on building its brand name in the Australian market through partnerships with sporting bodies, grass roots level organisations and through brand ambassadors.
Longer term, Gameday is also looking at developing a platform for complementary dental products. This will provide additional revenue to the current platform that can currently accommodate for sales of 50,000 mouthguards per year.
Should Gameday continue to grow on its early successes and tick the right boxes we could see MUM investors rewarded with more than just a healthy smile.
---