East African Graphite: MOZ Pushing Ahead with Exploration
PUBLISHED: 24-07-2015 11:00 a.m.
Mozambi Resources (ASX:MOZ) continues to progress with its exploration strategy and is gradually ascending to the surface of East Africa's graphite pool...
A pool that includes $635M-capped Syrah Resources, $113M-capped Triton Minerals and $79M-capped Magnis Resources.
Standing amongst such relative giants, the sub-$4M-capped MOZ is playing its cards right to hopefully strike a par with its peers in the near future. At the same time, MOZ is a speculative stock, and not without risk.
In its favour is that it's taken strategic positions in two separate graphite hot spots in Mozambique and Tanzania, wedging itself next to much bigger neighbours, including those with billion tonne plus resources.
If MOZ can successfully locate extensions of mineralisation on their ground, we would expect MOZ's value to grow in tandem.
Since our previous article back in May , MOZ has raised $1.3M, added two big hitters to its board and advanced its Tanzanian tenements exploration by seeing 2 of its 18 tenements proceeding to grant.
It is early days for this pint sized stock, but all in all, MOZ is treading the right path toward one day attaining a maiden JORC resource and commencing feasibility studies after that.
For now, there is plenty of drilling still to be done and from the visual results already available, the future is looking bright for MOZ.
The MOZ team is currently trenching known outcropping on the Nachingwea Graphite Project in Tanzania, and results that have come in so far indicate the presence of wide zones of graphitic carbon...
...and MOZ is keen to move forward as quickly as possible having cleared all jurisdictional hurdles and is currently sewing up funding to progress with its projects.

Mozambi Resources (ASX:MOZ) has just released a new Investor Presentation with all the details of their upcoming exploration, plus you can track the MOZ story via our previous articles:
As MOZ awaits the green light for exploration activities to commence in Mozambique, the company is currently undergoing a $1.3M capital raising to build up a war chest of funds for the next 12 months of exploration.
Last month, the company raised $370,000 through a share placement of 30,833,333 new fully paid ordinary shares at 1.2c per share with a free attaching MOZO listed option exercisable at 2.0c per share, expiring on December 31st 2017. The placement was offered exclusively to clients of Alignment Capital Pty Ltd.
Alongside the share placement, MOZ is also currently offering a Rights Issue to existing shareholders, to acquire 77,161,355 fully paid ordinary shares on a 1 for 4 basis at 1.2c per share. A free attaching MOZO listed option exercisable at 2.0c per share, expiring on December 31st 2017 is also included with the same conditions as the Placement.
The closing date for this Rights Issue is 28 th July so existing shareholders don't have much longer to participate...
After that we would anticipate drilling to kick off in Tanzania, with Mozambique to follow suit, pending final approvals.
Exploration Moving Along Nicely
In South-Eastern Tanzania, MOZ's ground comprises 18 highly prospective graphite tenements, with the company signing a binding Terms Sheet in May 2015 granting the explorer an option to acquire any and all of these tenements.
MOZ essentially has the right to cherry pick from all 18 tenements and select only the most prospective for future drilling and resource definition.
Two of these tenements have now progressed with an offer to grant from the Tanzanian Ministry of Energy & Minerals secured on July 9 th 2015. This gave MOZ the all clear to commence trenching and rock chip assaying in earnest.
MOZ began trenching just days after receiving the grants, to test the width and grade of mineralisation near the surface to better rank and prioritise its drill targets.
The priority target has an outcropping width of 180m with a strike length of around 1,000m on PL 10644.
Not only that, but according to visual estimates, the Chiwata prospect contains predominantly "coarse flake" sized graphite – great news for MOZ considering the importance of flake size in the graphite industry. It's the larger flake sizes that demand a higher price in global markets.
The two granted tenements are mapped out below highlighted in yellow, while MOZ's other tenements are marked in white: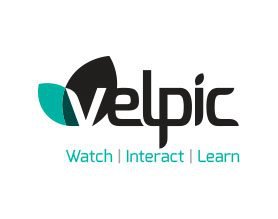 PL 10643 and PL 10644 are clearly the focus tenements at this stage, covering a total area of 352.55 km 2 with a third prospect (HQ-P29031) also showing significant potential where outcrops of graphitic schist ranging between 20-30m thick were found.
Here's what MOZ geologists had to say about what they found at PL 10643 and PL 10644: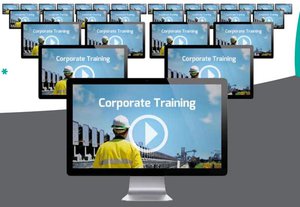 While visual inspections done by Competent Persons confirm that "graphite mineralisation is observed over all the areas excavated at the time of reporting".
With prospects in Tanzania looking bright, from their current $4M base, MOZ is now gearing up to eventually morph into a peer of some of the biggest graphite explorers in East Africa – the likes of Syrah Resources & Triton Minerals in Mozambique and Magnis Resources in Tanzania...
Of course there is no guarantee with MOZ, and caution should be applied when looking at this investment.
Graphing the Graphite Hype
MOZ have entered into the graphite game at the right time.
Over the past 10 years, the amount of patent applications for graphene (a high-end graphite derivative) has risen exponentially: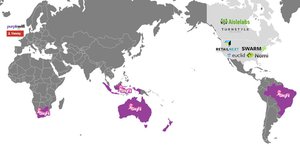 Total number of published patents by publication year, Source: Intellectual Property Office (UK)
Using graphite (and its derivative graphene) in the manufacture of appliances and products such as electric cars, laptops, mobile phones, batteries and flat screen TV's is growing.
With so expectation of future applications of graphite, explorers like MOZ are scrambling to get their hands on significant commercial resources.
Meanwhile, manufacturers are scrambling to patent novel applications for this space-age mineral that is set to make a mainstream appearance on the global consumer stage – this is the X factor with graphene – how many potentially game changing uses can there be?
One key destination for graphite that is more certain is expected to be the flurry of lithium ion battery factories currently being designed and built around the world.
Take a look at this forecast of production capacity which includes all the big lithium-ion battery players such as Tesla, LG Chem and FoxConn:

The production capacity of lithium-ion batteries is set to triple by 2020.
The writing on the wall is that lithium batteries will become part of the furniture over the next 5 years, fuelled by a tectonic shift away from simplistic power generation towards sophisticated power storage...
...and graphite plays a pivotal role because it is a key component of lithium-ion batteries.
With so much graphite demand potentially round the corner, it's no surprise explorers like MOZ are so keen to locate new sources of graphite as soon as possible.
As a way of expediting its path into port, MOZ has brought in two expert navigators that will help the explorer sail straight and true.
Two Big Hitters Join MOZ
Aside from ensuring the exploration and financing side are looked after, MOZ has also bolstered its Management personnel through two key appointments.
Matthew Bull joined the company as a Non-Executive Director in June, bringing with him over 10 years' experience in exploration including graphite, gold and iron ore. His previous positions include consultant geologist working on Discovery Africa's Tanzanian Graphite Project and as CEO at previously ASX-listed Baru Resources – now operating as Discovery Africa Ltd (ASX:DAF).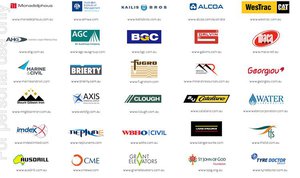 MOZ Non-Executive Director, Matthew Bull
Mr. Bull has also served as an exploration geologist at Rio Tinto, specialising in extensive resource definition drilling and taking deposits from conceptual drill targets through to definition drilling and Reserve estimations...
...and helping Australia's largest miner to open operational mines at the Hope Downs and Brockman 4 Iron deposits.
This is exactly the kind of operator MOZ needs as the company moves forward with its exploration activities.
Adrien Wing has also joined MOZ as Non-Executive Chairman to support MOZ's Financial and Corporate development. Mr. Wing currently operates as a high-calibre consultant for 6 other junior ASX-listed companies, specialising in accounting, finance, M&A and compliance.

MOZ Non-Executive Chairman, Adrien Wing
Both appointments are likely to improve MOZ's prospects given their technical experience and exploration wisdom.
What's on the Horizon for MOZ?
The prospect of uncovering additional graphite is already a positive development but the kicker for MOZ is that Tanzanian deposits are generally known for predominantly 'Jumbo' and 'Super Jumbo' flake which is most preferable for the production of high-end graphite products and graphene.
If forthcoming fieldwork confirms the existence of commercial quantities of graphite, these new tenements could diversify MOZ with high tonnage of lower grade graphite in Mozambique in tandem with lower tonnage at higher grades in Tanzania.
MOZ is in a favourable position to commence drill testing this year on at least one target while the remaining 16 tenements are expected to be granted in the coming weeks.
This is a ground floor entry, and early days for MOZ, but if they can continue to grow and obtain a maiden JORC resource, this would result in a significant growth in value.
Given the mammoth resources held by neighbouring Triton, Syrah and Magnis, MOZ is quietly confident that its own Resource will be at a par with its larger neighbours – we should find out a fair bit more over the coming weeks and months...
Are you a MOZ investor and want to spread the word?
Get the message out there – make sure everyone knows about MOZ and share this article by clicking the buttons below:
[sd_share_article title="East African Graphite: MOZ Pushing Ahead with Exploration"]
---