Diamond Drilling Now: SEG Weeks Away From Fraser Range Results
PUBLISHED: 03-11-2014 23:02 p.m.
The suspense is killing us... Fraser Range explorer Segue Resources (ASX:SEG) is coming to the completion of RC and diamond drilling on its highly prospective 'E21' magnetic target... Any day now the drill rig will complete its work, and in a few weeks we should have our results. This 'E21' target has presented very compelling evidence over the past few months of exploration, but soon we will find out what it's really made of. SEG have also uncovered a new target of interest 'E28' – with three bedrock conductors in the target, it will also soon become a priority target of interest. SEG is the third largest landholder in the Fraser Range, and controls over 10% of the "Gravity High" – this is the area represents the greatest nickel prospectivity in the region. Could they uncover another Nova, the famous deposit that rocketed Sirius Resources from 5c to $5 almost overnight? The past performance of this product is not and should not be taken as an indication of future performance. Caution should be exercised in assessing past performance. This product, like all other financial products, is subject to market forces and unpredictable events that may adversely affect future performance. There's only one way to tell... and that's by drilling.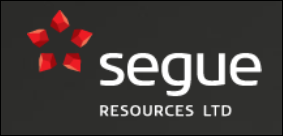 We have certainly been on a journey with SEG at The Next Small Cap . Since we released our first article – Sirius went from 5c to $5... New Upstart Explorer Has More Land, More Drilling Targets – SEG has risen as high as 215%: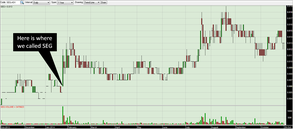 The past performance of this product is not and should not be taken as an indication of future performance. Caution should be exercised in assessing past performance. This product, like all other financial products, is subject to market forces and unpredictable events that may adversely affect future performance. In May we saw SEG Gain Even More Land and More Targets – Drilling Soon as SEG expanded its land holdings in the Fraser Range and identified a series of magnetic eye targets. July brought us Drilling Just Days Away on SEG's Fraser Range Targets with SEG planning the exploration programme at its targets. And by August, we had Drill Results Imminent on SEG's Fraser Range Target which was all about the aircore drilling programme it's just completed.
But that's all a prologue. The warm up act. The entrée. Now, it's game time.
Everything SEG has been doing has been building up to the drilling programme that's just days away from finishing. We are looking forward to results in the coming weeks. Its exploration efforts to date identified a potential ' game changer ' – a magnetic target called E21. And it's now drilling into four electromagnetic conductors at E21 that could point the way to the Fraser Range's next big nickel discovery. SEG has also just arranged a $1M equity facility that will allow it to raise funds whenever it needs – a flexibility that is handy for a junior explorer. More on that later though. Let's get stuck into the drilling:
The one we've all been waiting for
E21. It's the big one. A large magnetic eye staring right up at SEG – now SEG is about to drill down with a double attack of Reverse Circulation and deep diamond drill bits into four bedrock electromagnetic conductors located around its northern edge: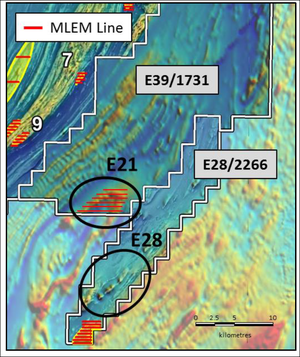 We are just weeks away now from the results of this drilling... Here is a more detailed view of E21 and the four conductors around its edge:

On the left you can see the whole E21 target – the eye – with four circles labelled C1 to C4. They are the four bedrock electromagnetic conductors SEG discovered previously and are the targets for this current round of deep drilling. Here is a cross section showing the four conductors, the shallow air core drilling completed, and the locations of the proposed RC and diamond drill holes:

The highest priority target is conductor C1 – it's been drilled already as you can see in the image below... now we are looking forward to the results over the coming weeks: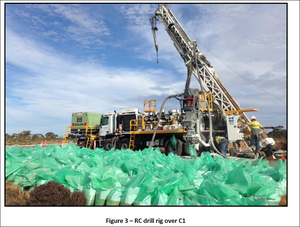 Drilling into the four bedrock conductors could give us a much better understanding of what SEG has in the ground in the Fraser Range. The only way is down!
One more eye target to hit...
Another magnetic eye target that SEG has in its exploration sights is known as E28 and it can be found to the immediate south of E21: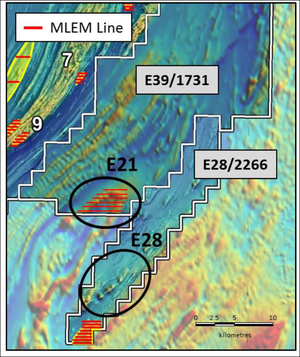 SEG has completed a Moving Loop Electromagnetic Survey (MLEM) at E28 over 36.3 line kilometres. This work has generated three bedrock conductors that require further inspection – SEG may even be able to wrap RC drill testing of E28 into the current programme, pending permitting.
Aircore drilling results in
SEG have also recently completed a round of shallow air core drilling over 48 holes. The aim here was to collect geological and lithogeochemical data to provide an initial test of target zones identified in electromagnetic data. The highlight here was PAC006 with lithogeochemistry appearing to be indicative of mafic-ultramafic rock:

Further drilling is planned around PAC006 to better understand the signficance of the idenfied nickel anomaly: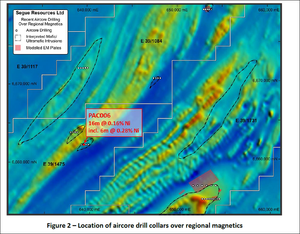 Newexco working for SEG shares
The blokes from Newexco, SEG's geophysics consultant, have found some of the biggest nickel discoveries in WA including Sirius' Nova deposit and Western Areas' Spotted Quoll and Flying Fox deposits. In the past they found the treasure but they forgot to secure their shares. Imagine that – you find the resources and see the share price of the companies you helped shoot to the sky creating millions in shareholder wealth – and all you get from is your agreed fee. Hmmm. Well, Newexco's directors Bil Amann and Adrian Black have had enough – and they have just struck a deal to re-invest their consulting fees with SEG .
Newexco's work is now absolutely tied to SEG's success and shows the big guns at Newexco think SEG is a shot at a significant nickel discovery
Under the terms of the deal, Newexco, and other SEG consultants will receive part of 9.5M shares priced at 1.25 cents each. At The Next Small Cap we see this a sign of great confidence from Newexco that its work for SEG hunting the next big nickel deposit in the Fraser Range is on the right track. Newexco found big deposits before and missed its chance to take shares in their success – they are now determined not to make the same mistake again...
SEG secures $1M in equity capital
SEG has just sewn up a deal with Acuity Capital Pty Ltd for a Controlled Placement Agreement (CPA), which will provide the company with $1M in equity capital over the coming 12 months. Importantly, under the terms of the deal, SEG retains full control over the placement process and has sole discretion whether or not to utilise the CPA. There are also no break fees if SEG doesn't use it – this effectively means SEG has a $1M war chest that could be tapped when it needs it. SEG raised $3.1M this year through two share placements to fund its drilling programmes out at Plumridge; so while it is cashed up, it is also spending a lot of money in essential exploration activities. Having a CPA in the back pocket is a good thing for SEG and will provide it with working capital when needed.
Drilling... and discovery?
So right now we are waiting for RC and diamond drilling results from SEG. Drilling is due to end any day now, and results should be out a few weeks after that. Multiple drills are attacking multiple targets and very soon we should be armed with the drilling results... Just a few more weeks to go now!
---