WhiteHawk Ltd
(ASX:WHK)
Cybersecurity Tech
| Our Entry Price $ | Current Price $ | Current Return | Highest Price $ | Highest Return |
| --- | --- | --- | --- | --- |
| $ 0.064 | $ 0.375 | 486% | $ 0.395 | 517% |
Overview
WhiteHawk (ASX:WHK) is an ASX listed Arlington, Virginia, USA based cybersecurity company, providing cyber risk products, services and solutions. WhiteHawk developed and operates the first online cybersecurity exchange enabling businesses of all sizes to manage cybersecurity threats.
Launched in 2016, WhiteHawk commenced operations as a cybersecurity advisory service and has since expanded its offering to cloud-based SaaS solutions, simplifying how companies purchase cybersecurity solutions. The company has developed a technology platform that focuses on identifying, prioritising and mitigating cyber risks for businesses and their supply chain partners, as well and tailored online risk platforms and programs for Enterprise and government agencies.
The company is evolving its portfolio of cybersecurity systems and services and has secured contracts with key US federal government departments, along with Fortune 500 companies, top US financial institutions, major insurers, manufacturers, utilities providers and a top Defence Industrial Base (DIB) company
CEO, Founder and Chair, Terry Roberts is a 35-year veteran of the US national security and cyber intelligence community. She is a former Deputy Director of US Naval Intelligence, a Department of Defence Senior Executive, the Vice President for Cyber Engineering and Analytics at TASC, and an Executive Director of the Carnegie Mellon Software Engineering Institute
Why we have invested...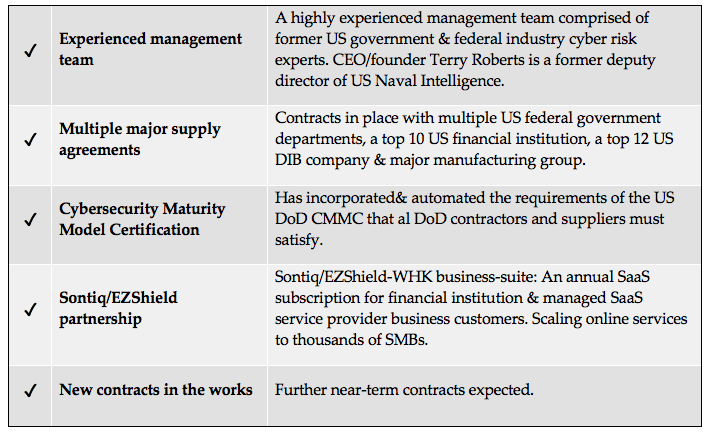 Research Reports
October 12 2020: "Delivering Cybersecurity Solutions"
Our Latest Articles on WhiteHawk Ltd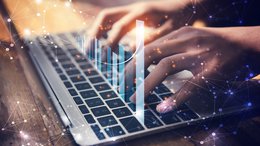 Two Tech Stocks for 2021
Jan 22, 2021
Whitehawk (ASX: WHK) is our cybersecurity technology pick on the ASX. The WHK share price has looked like it wants to run over the last two trading sessions, rising from 30c to 38c on low volume and no news.