WhiteHawk Ltd
(ASX:WHK)
5 Day VWAP
After Initiation

ASX:WHK

Our Current Returns


154%

View

Overview
WhiteHawk (ASX:WHK) is an ASX listed Arlington, Virginia, USA based cybersecurity company, providing cyber risk products, services and solutions. WhiteHawk developed and operates the first online cybersecurity exchange enabling businesses of all sizes to manage cybersecurity threats.
Launched in 2016, WhiteHawk commenced operations as a cybersecurity advisory service and has since expanded its offering to cloud-based SaaS solutions, simplifying how companies purchase cybersecurity solutions. The company has developed a technology platform that focuses on identifying, prioritising and mitigating cyber risks for businesses and their supply chain partners, as well and tailored online risk platforms and programs for Enterprise and government agencies.
The company is evolving its portfolio of cybersecurity systems and services and has secured contracts with key US federal government departments, along with Fortune 500 companies, top US financial institutions, major insurers, manufacturers, utilities providers and a top Defence Industrial Base (DIB) company
CEO, Founder and Chair, Terry Roberts is a 35-year veteran of the US national security and cyber intelligence community. She is a former Deputy Director of US Naval Intelligence, a Department of Defence Senior Executive, the Vice President for Cyber Engineering and Analytics at TASC, and an Executive Director of the Carnegie Mellon Software Engineering Institute
Why we have invested...
Experienced management team

A highly experience management team comprised of former US government & federal industry cyber risk experts, CEO/founder Terry Roberts is a former deputy director of US Navy Intelligence

Multiple major supply agreements

contracts in place with multiple US federal government departments, a top 10 US financial institution, a top 12 US DIB company & major manufacturing group

Cybersecurity maturity model certification

has incorporated & automated the requirements of the US DoD CMMC that at DoD contractors and suppliers must satisfy

Sontiq/EZShield partnership

Sontiq/EZShield-WHK business-suite: An annual SaaS subscription for financial institution & managed SaaS service provider business customers. Scaling online services to thousands of SBMs.

New contracts in the works

Further near-term contracts expected
Research Reports
October 12 2020: "Delivering Cybersecurity Solutions"
Our Past Commentary on WhiteHawk Ltd
WhiteHawk Ltd ESG Report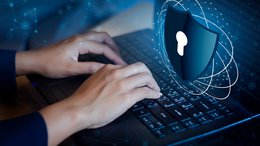 We added to our WHK position on-market last week
May 11, 2021
We are long term holders in Whitehawk (ASX: WHK) and purchased 1.3M WHK shares on market last week to add to our long term position, making it the fourth top up we have done on WHK since we first invested back in 2019.