Vulcan Energy Resources
(FWB:6KO, ASX:VUL)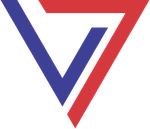 Vulcan Energy Resources (ASX: VUL | FWB:6KO) is developing the Vulcan Zero Carbon Lithium™ Project in the Upper Rhine Valley of Germany.
The company boasts Europe's largest JORC lithium Resource — a Mineral Resource Estimate of 13.95 Million Tonnes of contained Lithium Carbonate Equivalent (LCE). This is large enough to be Europe's primary source of battery-quality lithium hydroxide.
This is Europe's most rapidly advancing lithium project with the Maiden Resource completed in just three months, while the company's agreement with a major German utility provides access to existing wells and potentially a fast-track to production. First production is targeted for 2023.
Vulcan has developed the world's first and only Zero Carbon Lithium™ process. This involves the co-generation of geothermal energy from production wells that will power lithium extraction. The unique process will satisfy EU requirement for ISO-compliant, zero carbon Electric Vehicle (EV) raw materials supply chains.
The ramp-up of lithium-ion battery manufacturing for auto industry in Europe in 2020s is forecast to dwarf China's expansion of 2016-18, yet Europe currently has zero local supply of battery quality lithium hydroxide presenting a huge opportunity for Vulcan.
Read the articles below for more on Vulcan Energy Resources...