Next Investors
()
Overview
Who Are The Next Investors?
With more than 20 years' experience investing in ASX small caps, the team at Next Investors know how to spot an early stage opportunity.

Investing in junior ASX stocks is one of the best games in town if you know how to play it, but it is also the quickest way to lose all your money if you don't.

Having learnt some hard lessons over the years, and also made good money investing in the market, we are now sharing our knowledge for free.

We are building a high performing ASX portfolio — taking long term positions in carefully selected ASX small cap companies.

And now, we have opened the doors to our readers, revealing our complete small cap investment portfolio.

We tell you when we invested, at what price, and give you all the analysis that goes on behind our decisions.

There are no subscription or management fees. Everything you read here is free.

We simply make money when our portfolio investments rise in value.

Just remember, you will need to make your investing decisions, aligned to your own risk profile and financial circumstances.

When it comes to ASX small cap stocks, it's best to be cautious - only invest what you can afford to lose.

Good luck with your investments!
The Next Investors team
Our Past Commentary on Next Investors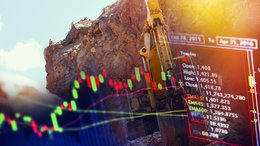 What Happened This Week? May-23rd-2021
May 23, 2021
It's been a rough couple of weeks across the entire small cap end of the market following a pretty buoyant start to 2021. As long term holders with a specific investment plan based on our companies delivering milestones over time, we don't get too fazed by short term share price ups and downs.