Advanced Human Imaging LTD
(ASX:AHI)
5 Day VWAP
After Initiation

ASX:AHI

Our Current Returns


336%

View

Overview
📋 About: Advanced Human Imaging LTD (ASX: AHI), formally MyFiziq (ASX: MYQ), has created a revolutionary technology embedded in a partner's app, that uses pictures from your smart phone to create a representation of you in the form of a 3D avatar with accurate circumference measurements.
AHI's makes money by letting companies integrate the AHI 3D body scan technology into their digital products and services, and charges a fee every time that the scan is used.
Many sectors can use AHI's mobile app 3D body imaging tech:
Health - AHI's body imaging can be integrated into telehealth - a booming sector after COVID.
Insurance - Insurance companies can use AHI body imaging to monitor health for insurance premium pricing.
Fitness - COVID caused a huge shift to online fitness. AHI's app can be integrated into fitness apps to let users track their body changes. MYQ already has deals with fitness apps by Conor Macgregor, Floyd Mayweather, Biomorphik, Evolt and Bearn.
Weight management - A systematic review of multiple randomised controlled studies among overweight adults showed that greater engagement in self-monitoring using digital health tools was associated with significant weight loss - another tick for AHI.
Advanced Human Imaging Company Milestones
[Coming Soon]
Next Investors Investment Milestones
[Coming Soon]
"Expected Company Milestones" are based on the company's publicly available execution plan and some assumptions made by our team on potential announcements that should de-risk the investment. "Our investment milestones" show our current long-term investment plan. Early stage investments are risky and there is no guarantee that the expected events will occur. The lists are not in sequential order.
Key
🔲 Expected Milestone
✅ Achieved Milestone
🟩 Above Average Result
🟨 Average (Expected) Result
🟧 Below Average Result
🟥 Negative Result
🌎 Macro Event
⚔️ Results from Other Company / Project
[UPA] Unexpected Positive Announcement
[NEW] New Milestone Added
Our Past Commentary on Advanced Human Imaging LTD
Advanced Human Imaging LTD ESG Report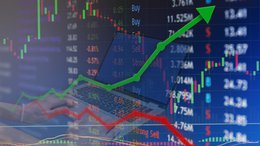 What Happened This Week? July-10th-2021
Jul 10, 2021
It's been a very busy week for us as we followed key events that positively impacted some of our investments in VUL, EMN and PRL - and today we provide a few extra comments on what happened with some of our other portfolio companies.