Mount Ridley Mines Limited
(ASX:MRD)
Overview
With the rains cleared in the Fraser Range, Mount Ridley Mines (ASX: MRD) has its exploration activities back on track as it attempts to prove up its nickel-copper sulphide deposits at its 100%-owned, 1,000 square kilometre, Mt Ridley Project.
Clear skies have now enabled MRD to commence its Reverse Circulation (RC) and diamond drilling program at two highly prospective targets within the Tyrrells prospect area.
The Mt Ridley project has the potential to host world class mineral deposits in base and precious metals including copper, nickel, cobalt, lead, zinc, silver and gold.
This highly anticipated detailed target drill program has thus far thrown out some encouraging signs and with results due in mere weeks, we will soon know whether MRD has uncovered significant sulphide nickel/copper deposits.
MRD is looking for its latest drilling programme to deliver all the data it needs to hopefully prove up a bulky commercial resource.
What could work in its favour is its proximity to the $1.9 billion capped Independence Groups' (ASX: IGO) nearby world class Nova Nickel-Copper Mine, formerly owned by junior success story Sirius Resources.
The information on this page should not be the only trigger for your investment decision. Click on the links below for a more in-depth and informed examination of the company. We strongly recommend you seek professional financial advice whenever making financial investment decisions.
Through Sirius, the Fraser Range became host to one of the biggest junior resources stories in recent and MRD has all intentions to follow a similar trajectory.
So with the drillbit spinning and plenty of news flow to follow, MRD is positioning itself nicely to deliver the next massive sulphide ore body discovery.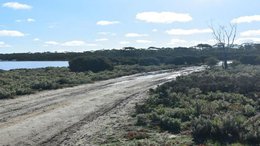 Will MRD's Current Drilling Unveil another Fraser Range Nickel Discovery?
May 3, 2017
Good things come to those who wait — a famous adage sometimes employed in mining circles when a stock is anticipating a big strike on a key prospect. The same adage could easily be applied to Mount Ridley Mines (ASX: MRD) — a timely explorer targeting nickel-copper sulphide deposits in the Albany Fraser Range Province of Western Australia — that's had to wait for the skies to clear…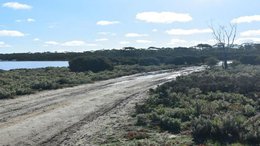 Is this the Fraser Range Nickel Discovery we have been waiting for?
Oct 17, 2016
There seems to be something brewing in this little ASX explorer. This $12M capped company is exploring for massive sulphide nickel deposits in the Albany-Fraser Range, home to Sirius' $1.8BN find, and the company has just confirmed the presence of a discrete off hole electromagnetic conductor, just 10m from where it had previously diamond drilled.