Caeneus Minerals
(ASX:CAD)
Overview
Caeneus Minerals Ltd (ASX: CAD) is an Australian-based mineral exploration and development company building a portfolio of highly prospective exploration projects or near term development projects in Australia and United States. The company is targeting lithium rich brine deposits in Nevada and also has highly prospective nickel sulphide deposits in Western Australia.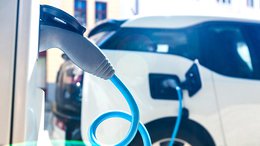 CAD: Lithium Brine Drilling Underway in Lithium Hotspot Nevada
Jun 26, 2017
Caeneus Minerals' (ASX: CAD) much awaited maiden drill programme has commenced at two of its Nevada lithium brine projects. Valued by the market at just $17.4 million, this lithium explorer with a handful of highly prospective projects is positioned in the heart and soul of the rechargeable battery and electric vehicle movement.