Euro Manganese Inc.
(TSX-V:EMN, ASX:EMN)
Battery Metals - Manganese
| Our Entry Price $ | Current Price $ | Current Return | Highest Price $ | Highest Return |
| --- | --- | --- | --- | --- |
| $ 0.060 | $ 0.640 | 967% | $ 0.965 | 1508% |
Overview
Euro Manganese Inc. (ASX | TSX-V: EMN) is a Canadian public company exclusively focused on the development of a new high purity manganese production facility, based on the recycling of a tailings deposit located in the Czech Republic.
Capitalising on the once in a generation shift to electric vehicles, battery metals developer EMN intends to produce battery grade manganese by reprocessing tailings in the Czech Republic.
EMN's project is right on the doorsteps of multiple battery makers' European factories in world's fastest growing battery and EV market.
The EU last week announced new regulations for electric vehicle battery metals to be sustainably produced AND traceable.
Here is EMN CEO Marco Romero speaking exclusively to Next Investors about those changes:
In the most recent milestone for the company, the Czech Republic's Ministry of the Environment has completed its initial screening procedure for the Chvaletice Manganese Project's preliminary Environmental Impact Assessment (EIA).
This is an important regulatory milestone, and allows the project to move forward to the next stages of the permitting process. The six-month screening process produced valuable stakeholder input that will be addressed in the final design and planning phases of the Project.
Why we have invested...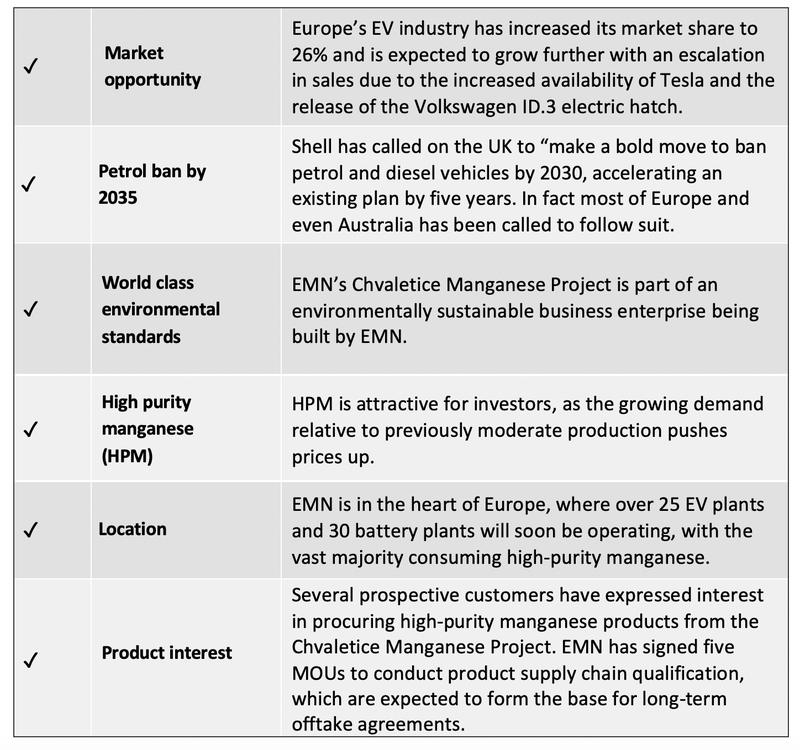 Research Reports
October 7 2020 - "EMN Developing Battery Grade Manganese Supply" - Wise-Owl
Our Latest Articles on Euro Manganese Inc.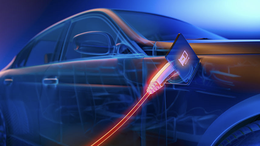 EMN Joins an Exclusive Club: EIT InnoEnergy has Entered the Game
Feb 23, 2021
This morning one of our our portfolio superstar Euro Manganese Inc (ASX:EMN) just announced that European Union government backed entity EIT Inno Energy will invest €250,000 to fast track EMNs project and also help EMN secure up to €362M to develop EMN's project.