Argent Minerals Ltd.
(ASX:ARD)
Overview
Argent Minerals Limited is an ASX listed public company focused on creating shareholder wealth through the discovery, extraction and marketing of precious and base metals. A key goal of Argent is to become a leading Australian polymetallic producer, mining 1.5 million tonnes per annum with a mine life of the order of 20 years.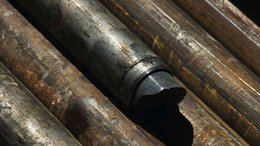 Pedal to the Metal: ARD Cashed up and Drilling Right Now
May 17, 2017
We get the feeling that good times are ahead for today's ASX explorer, which has set up camp at three base and precious metals projects in NSW. The company is accumulating some of the state's most prospective land, in a domain famous for the fact that it boasts Australia's first discovery of gold.