AVI Strike Large Gold System; Lithium Drill Results Due Next
PUBLISHED: 21-10-2016 09:41 a.m.
Have you ever flown to or from Avalon airport in Melbourne?
Unless you're flying to a location off the beaten track, you probably haven't.
But there's another Avalon which could be offering investors elevation of a rather different variety, once take off at its Scandinavian project sites gets underway.
Avalon Minerals (ASX:AVI) has a lot going for it, and foremost is its latest gold and lithium exploration results.
In our first article on the company back in mid-September, we ended our article by turning attention to imminent results AVI was expecting from its gold exploration programme at its Satulinmäki Prospect and lithium at its Kietyönmäki lithium pegmatite project, both in Southern Finland in Scandinavia...
...and just days ago, the first batch of gold results came in.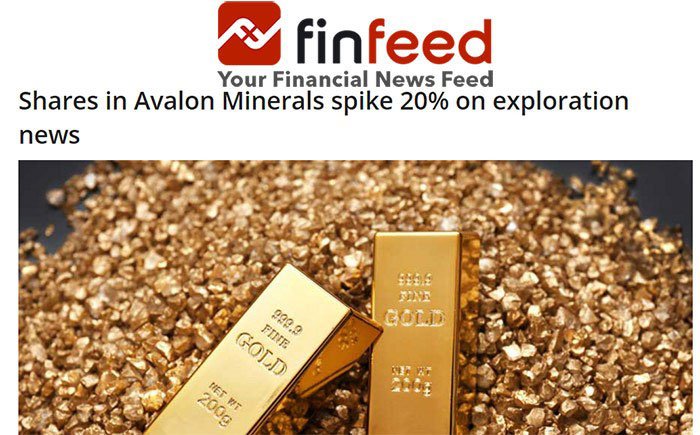 AVI's results define a significant gold system with narrow high grade intervals and wide lower grade intervals both within 150m from surface and open in all directions...
This is not expected to be the last good news we hear from AVI out of this project, with interpretation of Induced Polarisation data demonstrating a much larger target area than first drilled.
Of course, potential investors should note that AVI is still in early stage exploration mode and therefore any decision with regards to adding this stock to your portfolio should be taken with caution and professional financial advice sought.
The IP anomaly measures 750m long and remains open to the north east, and with only 7 holes drilled by AVI to date, it is early days, but this could be all the makings of a large mineralised body.
Visible gold has been detected in this very significant gold system and it shows that AVI is on the right track with its gold play, bearing in mind that the company has two other projects – the lithium project as discussed and a third copper play based in Northern Sweden.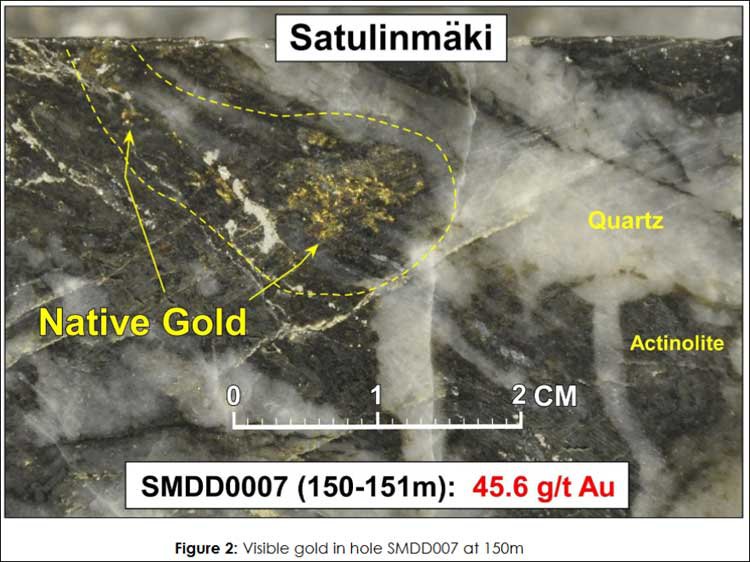 With the latest gold results in mind, lithium results imminent and further assays to come, we're here to give you all the inflight information as to how this early-bird is tracking: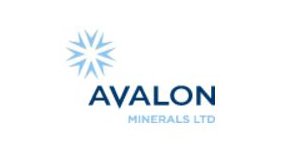 Avalon Minerals Limited

Avalon Minerals (ASX:AVI) is a tri-lateral metals explorer with a hat in the rings of three different metals markets: Gold, Lithium and Copper.
These three metals are all very different in their final application, but often very similar in terms of geology and location.
AVI wants to play in each market given the range of commercially alluring factors helping them to thrive.
First off is AVI's copper project, the Viscaria Copper project located approximately 1200km north of Stockholm in the world class mining province of Kiruna. Viscaria is AVI's long-term play, with production from a 2.0 million tonne per annum plant expected to commence in 2019 – however this project is somewhat on the back burner now until the copper price rebounds.
It is the two other metals that AVI are exploring for, gold and lithium, that are making headlines at the moment with all a junior ASX stock needs to keep it moving forward with its exploration.
These metals, in particular lithium, are forecast to create strong returns for companies that can identify commercial quantities over the coming years as electronics-crazed consumers 'Go Digital' in every walk of life including travel, energy storage, communication and even wearable medical devices.
Lithium is one of the prime ingredients of lithium-ion batteries that will power tomorrow's world.
Meanwhile, AVI has an ideal diversifier to chasing revenues in the coming sci-fi age, Gold — an ancient store of value and one of the most valuable precious metals on Earth.
Armed with these projects, all at varying stages of definition, AVI is hoping to become a sturdy metals producer from a place not often trampled by too many ASX listed miners: Finland and Sweden.
Let's run through AVI's assets again, and see how the latest exploration results fit into the bigger tapestry AVI is weaving itself into.
AVI's short-term two-pronged focus is gold and lithium.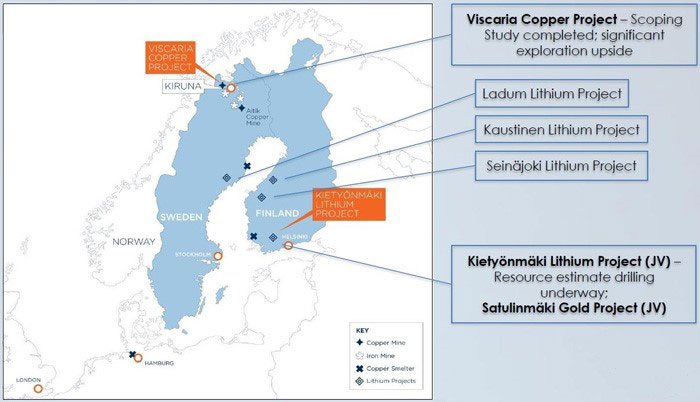 The Satulinmäki Gold Project and the Kietyönmäki lithium projects are spaced just 4km apart with the same drill rig moving between the two sites, bringing up 3000m of core to be analysed.
Historical samples from Satulinmäki (drilled by the Finnish Geological Survey) returned eye catching results of 25m @ 3.17g/t including narrower intersections of 3m @ 9.3g/t and 4m @ 10.3g/t.
If we look at the image from the drill core provided by AVI — there is visible gold clearly present at Satulinmäki...
...but AVI is not content with just the near surface pickings — so is therefore drilling deeper to see just how far this gold mineralisation might extend.
Latest results
The first foray into Finland has brought up the following first nuggets that can be used to infer whether AVI's arsenal is sufficient to give this junior a good start, and a stepping stone to much bigger things.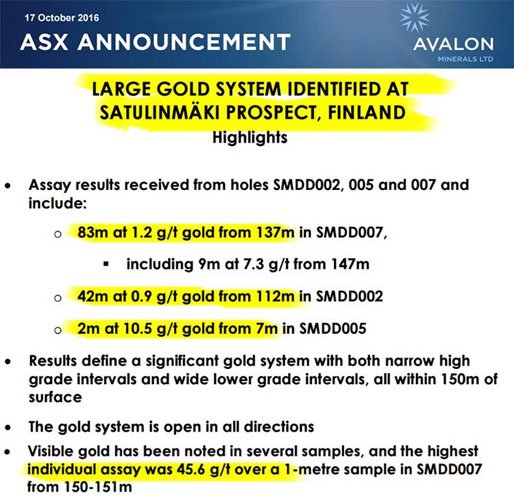 AVI identified a significant gold system at its Satulinm äki prospect in Finland and this is exactly what we were hoping to hear, when we first brought you this stock in the article Lithium and Gold Continue to Impress: One ASX Stock is Drilling for Both Right Now .
After drilling only seven holes so far, there is evidence of the potential for a large mineralised body, and a bulky gold resource further down the track, future results permitting.
There is strong potential for a larger gold system because the geophysical anomaly is at least 750 metres in length and mineralisation encountered remains open in all directions.
What that potential may be at this stage is speculative and therefore investors should take into account all publicly available information when making an investment decision with regard to this stock.
AVI's prime focus is the Gold Corridor that's traversing slap-bang across the middle of its working area.
We don't know about you Next Small Cap readers...
...but there are many investors hoping AVI can burrow itself into a share of the shimmer that's pulsing down this mineralisation highway.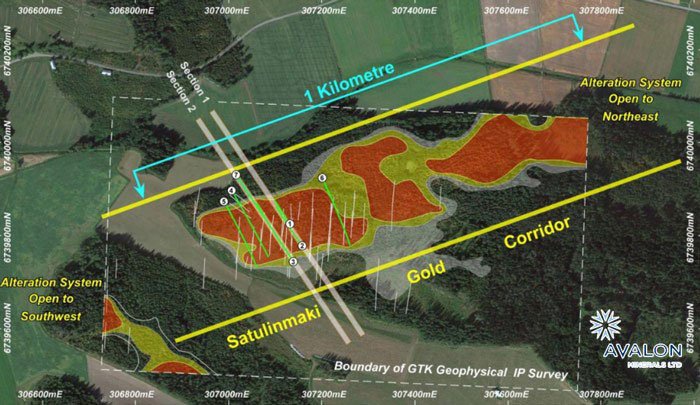 Which brings us to a very handy card up the sleeve of this metals junior — AVI has favourable working conditions that enable exploration, and later, production, for 365 days per year without any weather or regulatory interruptions.
Finland is a superb mining territory from this perspective and allows for a very straightforward exploration schedule, but of course, AVI must get all its drill targets identified and scoping done first.
Added lift
AVI is further bolstered by its Riukka gold prospect, located 4km to the south-east of Satulinmäki. The company is preparing this prospect for further drilling with preliminary sampling currently underway.
At Riukka, AVI is working to develop a target area with proven mineralised intervals drilled by the Finnish Geological Survey, containing samples up to 16.6g/t @ 2m.
In our last article, our research bloodhounds picked up and relayed some early-warning signs of battery-manufacturers rousing with intent in Europe...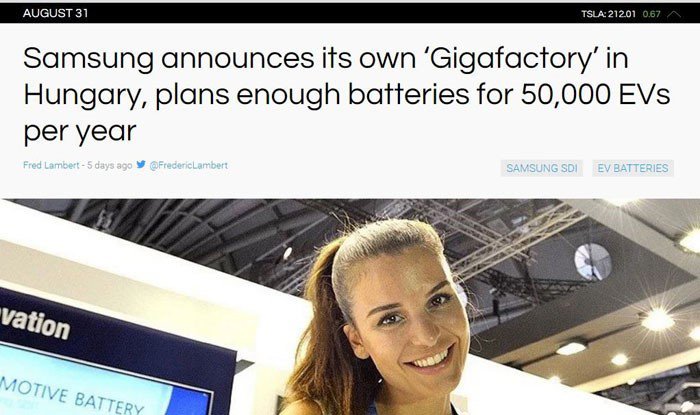 Samsung and various other OEM manufacturers are hot on the heels of a reliable high-grade lithium supply close to point of sale — and countries like Hungary, as well as other competitive and productive European countries, will end up benefitting over the long-term.
Which is why AVI not only has Gold exploration in its locker, but also has some very interesting lithium intentions too.
Buzzing AVI's Lithium intentions
Although its AVI's gold project that is currently leading by a nose in terms of news flow...
...what occurs in terms of market traction could be a little less precious metal, and a lot more precious energy.
AVI's advanced lithium pegmatite project has already delivered above average grades of 18m at 1.8% Li 2 O, including 9m at 2.6% Li 2 O. Results from the very first drill hole returned eye-catching grades, including 24.2m at 1.44% Li 2 O.
AVI's Kietyönmäki Lithium Project is intended to obtain high-grade lithium to be sold onto lithium-ion battery manufacturers to knit together the billions of devices and ensure they're all powered up on demand.
Drilling at AVI's high grade Kietyönmäki lithium deposit commenced mid-August, with 6 drill holes drilled and additional holes to follow shortly.
Assays from drill holes drilled by the Geological Survey of Finland, and confirmed by Canadian-based minerals explorer Nortec with whom AVI has just entered a JV, included 9 metres at 1% lithium within a broader zone of 24 metres at 0.61% lithium.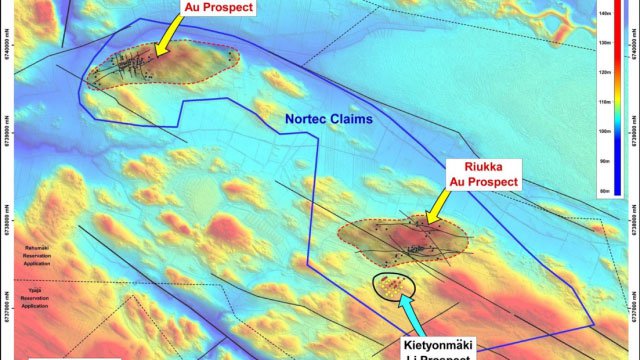 AVI will fund exploration on Nortec's approved claims and an area of interest in two stages to earn an 80% interest.
Stage 1 comprises expenditure of €500,000 over 2 years to earn a 51% interest, followed by Stage 2 which sees expenditure of €1,000,000 over 2 more years and earning an additional 29%, and taking the subsidiary Scandian holding to 80%.
AVI is scheduled to pay Nortec €20,000 and issue 1 million AVI shares upon signing of the Heads of Agreement, and if Scandian elects to move to Stage 2 then it will pay Nortec €200,000 in either cash or shares or a combination of both.
AVI also has one more project up its sleeve...
Whilst the lithium and gold projects in Finland and Sweden offer the best short-term potential return for investors with an eye for near term drill results, the Viscaria copper project in Sweden complements the short-term lustre with some additional long-term substance of the counter cyclical variety for AVI.
AVI is advancing its 100% owned Viscaria Copper Project in Sweden and is proceeding with permitting for a 2-3Mtpa operation producing >20,000t per annum of copper concentrate.
AVI's Viscaria project has a mineral resource estimate of 52.4Mt @ 1.2% copper, with a mining inventory of 18Mt @ 1.2% Copper, supporting a mine life of 9 years at 2Mt per annum.
Swedish Viscaria Copper project to come into play?
Viscaria has an estimated mineral resource of 52.4Mt @ 1.2% Cu, with a mining inventory of 18Mt @ 1.2% Cu that would support a mine life of 9 years at 2Mt per annum.
Located in the North of Sweden, the site underwent 8000m of drilling in 2015 returning excellent results.
If copper swings back into favour, this copper project could provide an excellent additional value add for AVI, considering its current market cap is just A$13.5 million.
Yet commodity prices do fluctuate and caution should be applied to any investment decision here and not be based on anticipated future spot prices alone. Seek professional financial advice before choosing to invest.
The copper project is planned for production by 2019-20, the same time many analysts including the World Bank are tipping the copper price to have significantly strengthened: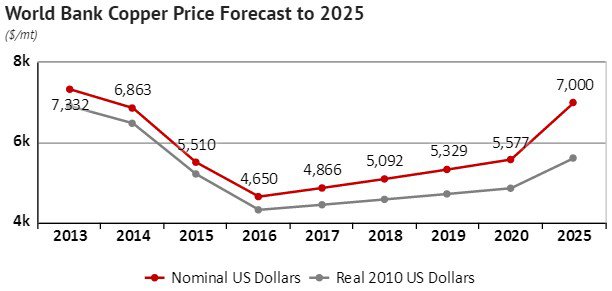 With a decent sized resource estimated in the ground, the project offers long term appeal for investors with an eye for a metals resurgence over the mid-long term.
The fact that AVI is planning and strategizing that far ahead, is a quirky positive factor.
Edge-forging catalysts
It is early stage and already AVI has more drilling results pending before the end of the year.
Mining in Finland and Sweden can take place all year round without weather restrictions and has an excellent infrastructure network from which to base operations.
Also, AVI's move into the lithium sector builds on its Scandinavian expertise and network, and is a complementary business to its flagship Viscaria Copper Project due to a host of intangible factors such as expertise, experience and close industry connections.
These fundamentals could be the key that help AVI's early ascent.
AVI did receive some brief uplift upon announcing the discovery of its gold system and high-grade first samples, and it's hoped this is just the beginning of a steady stream of progress that helps the company to develop into a true trilateral metals high flyer.
---