Chapmans Ltd. (ASX:CHP)
With a rock-solid investment philosophy and diverse portfolio of carefully selected investments in rapidly emerging sectors, Chapmans Ltd (ASX:CHP) is emerging as a force to be reckoned with.
The Listed Investment Company is all about capturing value through strategic investments in rapid-growth or early-stage businesses. As a diversified investment group, CHP sifts through a barrage of stocks to make strategic investments in a small, select number of companies offering high potential returns.
Its clean-tech business, Syn Dynamics Australia (SDA), has recently partnered with a leading Asia Pacific region waste and environmental services company, making way its first commercial scale hazardous waste-to-energy plant.
CHP is also carving out a space for itself in the buzzing medicinal cannabis corridor and has entered the fast-growing space of blockchain technology with an investment in REFFIND (ASX:RFN).
CHP has a clearly defined strategy to capitalise on the huge investment upside of first mover advantage in breakthrough technology, and it may not be long before investors cotton on to this quiet achiever.
CHP has plenty to keep it busy, including plans to list several of its investment companies on the ASX in the new year, while continuing to aggressively seek out additional high-impact opportunities, especially in the fast-growing blockchain space. This should result in a regular flow of news in the months to come.
The information on this page should not be the only trigger for your investment decision. Click on the links below for a more in-depth and informed examination of the company. We strongly recommend you seek professional financial advice whenever making financial investment decisions.
With a tiny market cap of $9.14 million, this could be could be an entry point worth considering for investors seeking a highly diversified basket of assets.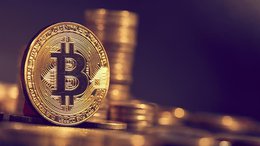 Related Chapmans Ltd. (ASX:CHP) articles