Cazaly Resources Limited (ASX:CAZ)
One ASX listed company has its hands on an extensive gold project shaping up to be a match-winning geological lookalike to Gold Road Resources Yamarna Gold Project, which holds 6 million ounces.
Over the past few years, Yamarna has propelled Gold Road to a market cap of over half a billion dollars and today's company, with its 50km of strike in one of the most under explored greenstone belts in Western Australia, would be looking to follow in similar footsteps.
This $10M capped company's main prospect contains what the company believes to be a football field of potential.
The prospect has walk up drill targets and testing to date points to the presence of a large, wide gold mineralised system over 1.5 kilometres, with further drilling due to start in 4-8 weeks with the aim of hitting camp scale targets.
Whilst gold exploration is the company's primary objective, the company has a strong line-up of assets spanning zinc, graphite, lithium, copper, cobalt-manganese, nickel and iron ore in tenements across the country.
That's strategic positions in eight markets that could deliver a great deal of upside.
The information on this page should not be the only trigger for your investment decision. Click on the links below for a more in-depth and informed examination of the company. We strongly recommend you seek professional financial advice whenever making financial investment decisions.
But just when you thought this team couldn't provide any more depth, the company went out and added another gun player to its portfolio, when it recently announced an application for a cobalt exploration license in NSW.
The company is currently flying well under the radar at a humble $8.5 million market cap, but it could be creeping up the premiership ladder as it first looks to progress all of its holdings, starting with gold.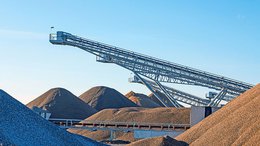 Related Cazaly Resources Limited (ASX:CAZ) articles