BPH Energy (ASX:BPH)
With its Brain Anaesthesia Response monitor, BPH Energy (ASX:BPH) investee Cortical Dynamics is looking to build a niche in a medical sector set to be worth US$1.6 billion (AU$2.09) next year and US$11.5 billion by 2020 across all segments.
Cortical is currently developing a potentially lifesaving brain monitoring technology that could make surgery safer for patients and more cost-effective for hospitals and surgeons.
It is a technology that has prominent government department AusTrade involved, as well as interest from Asia and the EU where it is currently prepping to establish distribution and licensing agreements globally.
BPH is currently undertaking a non-renounceable rights issue to close on February 22 to raise $1.8M.
In part, the money from this raise will go towards further roll-out of the BAR technology into the global brain monitoring market. Having received confirmation of both TGA and CE Mark licensing, the money will assist the BAR monitor to be sold and distributed in the EU and Australia.
The information on this page should not be the only trigger for your investment decision. Click on the links below for a more in-depth and informed examination of the company. We strongly recommend you seek professional financial advice whenever making financial investment decisions.
Currently, patients that go through major surgery are reporting increasing incidence of poorly administered anaesthesia.
BPH's investee company Cortical Dynamics is developing a groundbreaking and unique award winning solution to this problem, that is generating genuine interest and could play out nicely for BPH's investors as well.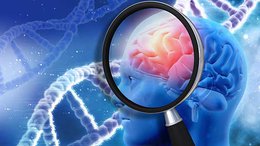 BPH Eyes EU Roll-Out with Distinct Brain Monitoring Device
Feb 9, 2017
Changing how anaesthesia is administered and monitored in order to improve the lives of patients — before and after major surgery – could be one of the most important medical breakthroughs of our time. Considering the worsening health across Western societies as a whole, the amount of surgery being done is increasing rapidly.
Related BPH Energy (ASX:BPH) articles