Alloy Resources Limited (ASX:AYR)
Alloy Resources (ASX: AYR) started its exploration in the Wild West, and its collaborative Horse Well Gold Project is bubbling away…
But AYR's immediate attention is firmly on the cobalt market, and Australian-sourced cobalt could prove a very lucrative next layer of the renewables boom. Cobalt is looking more and more promising as demand ramps up from battery manufacturers making rechargeable batteries for electric vehicles, laptops, smartphones and energy storage.
The company has recognised an opportunity to branch into cobalt by stretching its goal posts beyond gold-encrusted WA… all the way to the other side of the country in Broken Hill, NSW.
The junior explorer has quietly acquired a new license in this cobalt-rich region. AYR is hoping to define a large cobalt resource of up to 50,000 tonnes at its Ophara Cobalt-Gold Project.
The Ophara Project has mineralisation of a similar style to the Thackaringa Cobalt Project which contains 50,000 tonnes of cobalt with pyrite. It is also similar to the Mutooroo deposit held by $63.7 million-capped Havilah Resources (ASX: HAV) which contains 17,500 tonnes of cobalt, with copper and gold.
A VTEM survey is currently underway at Ophara, and following its interpretation the strongest conductors will be defined and RAB/Air-core drill testing completed to define cobalt-gold-copper mineralisation.
AYR's market cap is hovering around $4.35 million… but with several domestic projects on the go, combined with the promise of news flow in the near-term, AYR's share price has a lot of room to move.
There's potential for any upcoming wins to cause a considerable price uptick, as results roll through across both the Ophara and Horse Well projects…
The on this page should not be the only trigger for your investment decision. Click on the links below for a more in-depth and informed examination of the company. We strongly recommend you seek professional financial advice whenever making financial investment decisions.
Expect plenty of news flow as AYR recommences active exploration programs at the promising project. If it's able to hit its targets over the next 6-12 months, we could see a new major explorer emerge from the mining heartlands of WA and Broken Hill, NSW.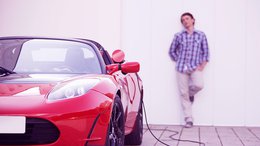 Related Alloy Resources Limited (ASX:AYR) articles