Auroch Minerals (ASX:AOU)
Auroch Minerals (ASX:AOU) has wasted no time firming up the goods at its new Tisová project in Czechia.
Tisová is one of AOU's two key European projects, the other being the copper-zinc Alcoutim Project in Portugal.
AOU has just commenced drilling at Tisová, following a 3D modelling exercise based on historical data which now indicates the project's full potential.
AOU has undertaken a four-hole 1500m Phase 1 diamond drilling campaign. The first hole will target a thick sulphide-rich portion of the orebody with mineralisation anticipated between 250m to 460m. The final planned depth is ~500m.
As it starts drilling at Tisová, AOU has finished Phase 1 of its current drilling campaign at Alcoutim and is now completing the third hole at a depth of 689 meters.
Drilling has confirmed the high prospectivity of Alcoutim and similar geological characteristics to Neves Corvo and other major VMS style deposits in the Iberian Pyrite Belt (IPB), otherwise known as the Land of the Giants.
The information in this email should not be the only trigger for your investment decision. Click on the link below for a more in-depth and informed examination of the company. We strongly recommend you seek professional financial advice whenever making financial investment decisions.
With drilling campaigns underway at both of AOU's primary projects, there should be no shortage of news flow from the company over the coming months.
The $17 million capped company has taken a smart approach to its exploration at a time when there is an ongoing resurgence of interest in both cobalt and zinc, which could make its projects increasingly relevant and attractive to shareholders.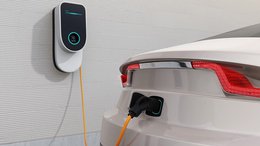 Related Auroch Minerals (ASX:AOU) articles