Armadale Capital (LSE:ACP)
Energy demand is rapidly changing. So much so that is now front and centre of community action, government policy and new age technological breakthroughs.
With this paradigm shift we have seen a rise in mineral explorers looking for graphite – a key component of lithium ion batteries.
Armadale Capital plc (LSE:ACP) is one of those explorers and importantly is the only AIM listed company doing so.
ACP has just found high-grade coarse flake graphite mineralisation close to the surface at its project in Tanzania and with further drilling results imminent, the company is expected to confirm a major graphite deposit.
Should this confirmation come through, ACP could be sitting on Tanzania's highest grade project with grades of over 10.7% confirmed already…
To put ACP's graphite discovery in perspective, this early grade is larger than the £224 million neighbourhood giant Magnis Resources and on par with ASX listed outperformers Black Rock Mining (ASX:BKT) and Volt Resources (ASX:VRC).
With that in mind, nearology should play a major hand in boosting ACP's market cap to potentially much higher levels. Certainly it is trying to emulate Magnis, Volt and Black Rock in terms of valuation uplift.
The information on this page should not be the only trigger for your investment decision. Click on the links below for a more in-depth and informed examination of the company. We strongly recommend you seek professional financial advice whenever making financial investment decisions.
There is a positive outlook for ACP right now, with early indications of its discovery on par with its much bigger neighbours.
And as the only AIM listed graphite exploration company, investors may have a tidy entry point into the flourishing new energy supply market.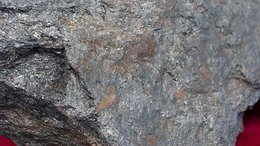 ACP's Maiden JORC Graphite Resource is Due in the Coming Weeks
Nov 17, 2016
The majority of opportunistic graphite explorers that made early moves to secure favourable graphite exploration tenure have all been ASX or TSX-listed — but there is one UK-based company that wants to be part of the pecking order – Armadale Capital (LSE: ACP).
Related Armadale Capital (LSE:ACP) articles